Follow Journeys and Explore Travel Destinations
Popular Travel Blogs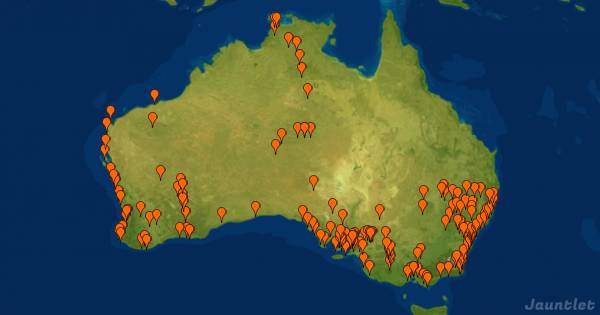 Australia trip 1st section
17 Oct 2013 - 14 Dec 2018
Going around the big block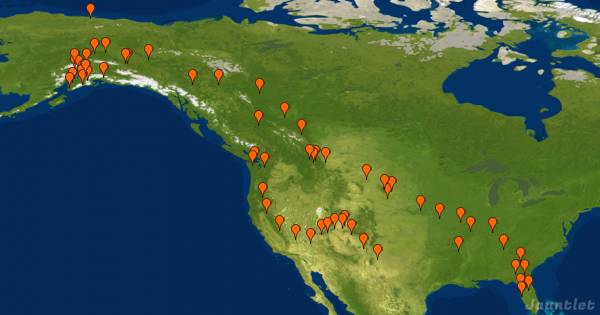 Cruiser Lance Adventure
14 Dec 2017 - 11 Nov 2018
D and Margaret are retired and plan adventures in retirement. They sailed 3,500 nautical miles on their sailboat, Fly Away, in 2015-2017, in Florida and the Bahamas. See SailingFlyAway.blogspot.com. Their new adventure is land cruising. They have a...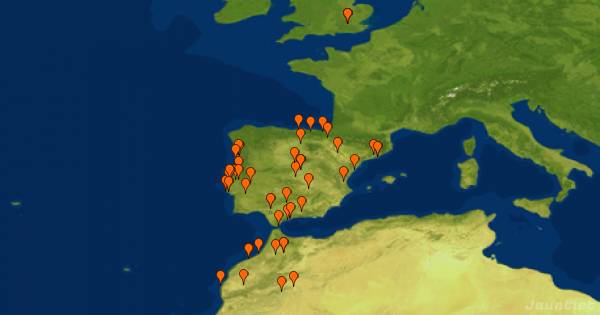 Spain/Morocco/Portugal
25 Sep - 3 Nov 2018
I've never been to any of these countries !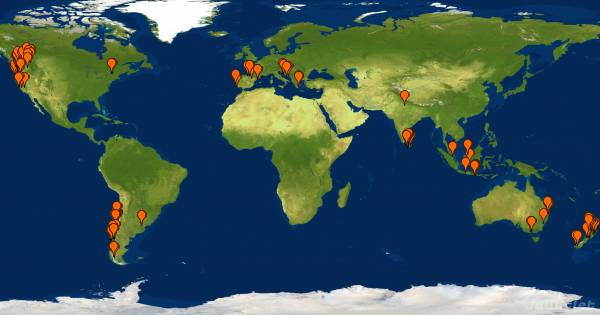 Drifting Off Course
17 Jun 2017 - 19 Aug 2018
Blog by Harper of our year of travel June- pacific northwest rafting with friends July/August- road tripping around British Columbia, PNW, and California in our truck with roof top tent Aug 23rd-Dec 12th- Chile/Argentina Dec 13-Jan 9th- New Zealand Jan-...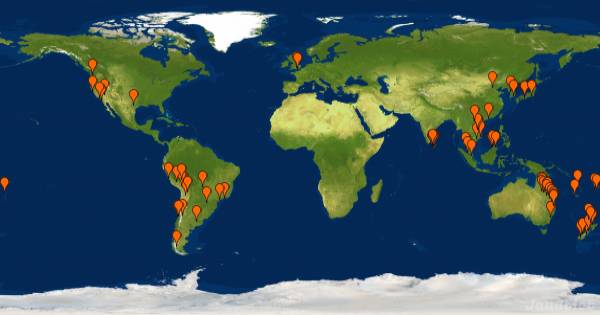 Olly and Ruth's World Tour
17 Mar 2016 - 24 Jul 2018
Travelling notes of a Plummy and a Brummie.
The Hugo Diaries
9 Jul 2015 - 12 Mar 2017
Panamerican adventure in a LR Defender called Hugo!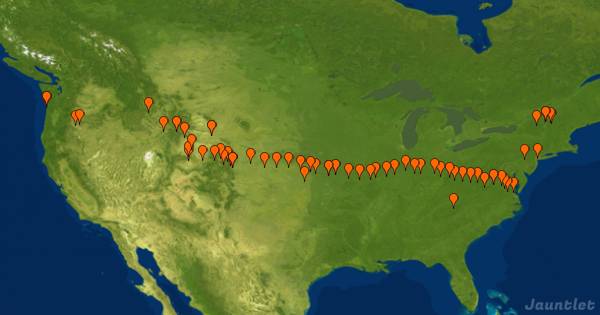 Pedalling for Affordable Housing
7 May - 26 Oct 2017
Follow me as I travel from Virgina Beach, VA to Cannon Beach, OR in an effort to support affordable housing across the cental United States!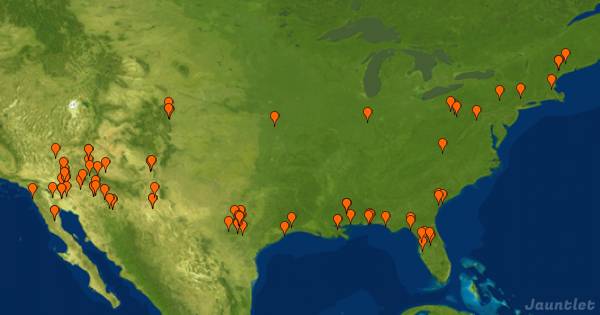 Driving Miss Dot 2016/2017
29 Nov 2016 - 7 Jun 2017
Well here we go! Off on our first big adventure across the USA! We left Maine on November 29th, 2016. Follow us on our maiden voyage!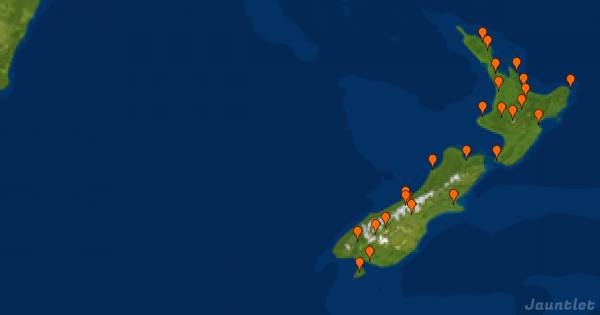 Klein kipje in Nieuw-Zeeland
1 Nov 2016 - 15 Feb 2017
Op avontuur
Our European Vacation
28 Jun - 14 Aug 2016
Taking the boys across the pond for the first time.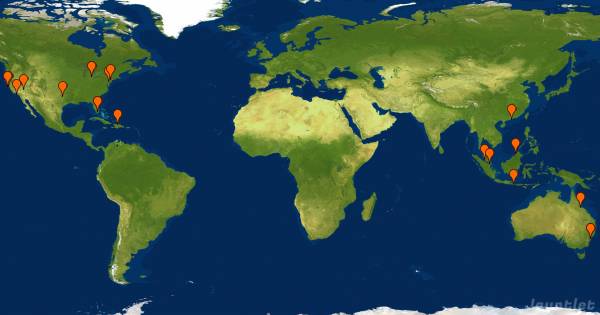 My trip around the world
23 May - 6 Aug 2016
Im going to try this blogging thing out. Hopefully im able to post enough info for everyone to not worry about me. Well here goes nothing.
Motorbike trip durch Vietnam
4 Dec 2015 - 24 Mar 2016
Hi, bei diesem Blog geht's hauptsächlich ums Motorrad, eine Honda Win names Lucy, die Strecke und ein bisschen drumherum. Natürlich habe ich auch andere liebe und interessante Leute getroffen und habe auch viel Spaß, aber darum geht es hier...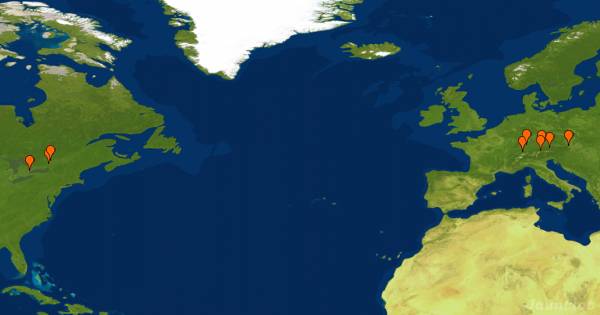 Germany, Austria & Switzerland 2016
26 Feb - 22 Mar 2016
This blog will highlight the March Break trip to Europe that students from SF are going on.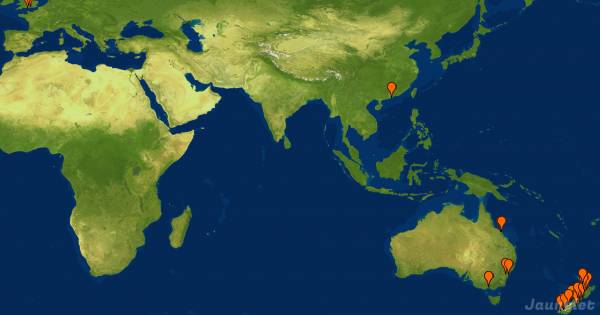 There and back again
28 Dec 2015 - 27 Feb 2016
Our 5 week adventure to Australia and New Zealand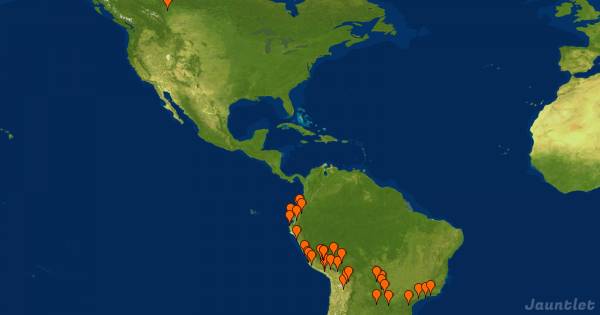 Girl vs. South America
29 Apr - 12 Jul 2015
Two and a half months in South America: Ecuador, Peru, Bolivia, Paraguay, Argentina and Brazil. Food. Nature. Culture. More food.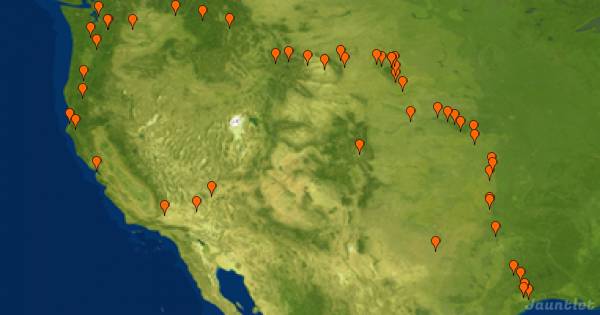 1st Annual USA RoadTrip
12 Jun - 9 Aug 2015
This is a blog me and my cousin are gonna do for our entire 6000+ mile road trip.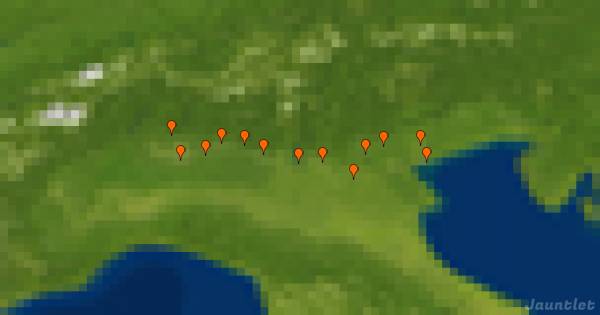 Milano a Venezia su Biciclette
11 - 26 Jul 2015
11 days and 500 kilometers of biking from Milan to Venice in a heat wave, with a final stop in Como.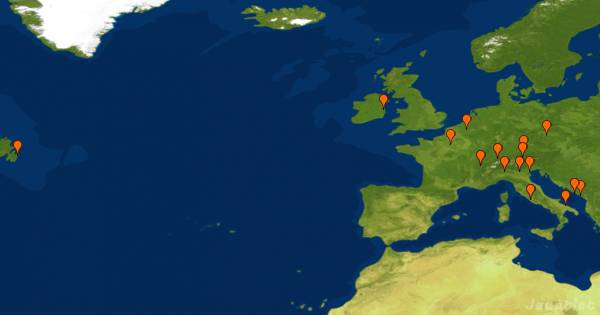 Jess and Rob's European Adventure
1 Jun - 8 Jul 2015
This blog will track our 5 week journey around Europe starting June 1 and going until July 6!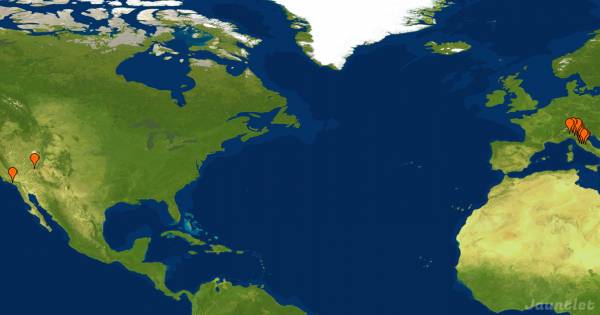 Viaggio a Italia 2014
26 Sep - 20 Nov 2014
Follow along with us as we travel around Italy.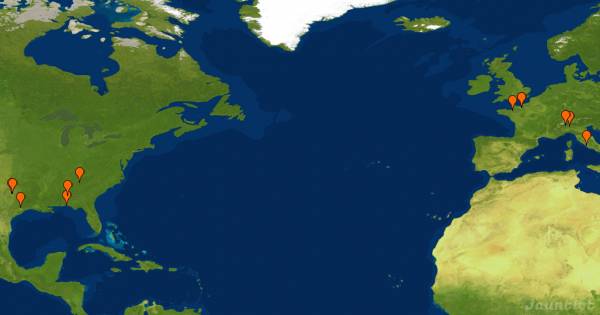 Pilgrim Heart
28 May - 3 Jul 2013
A Nun-run taken to the international arena Begging Our Good Lord to refresh this one life journey with adventure and traveling prayer. With you, my heart full of wonder adn your intentions, I (we) set out to Europe to walk with my Lord in...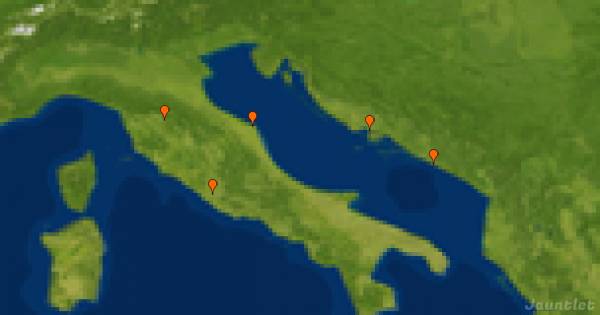 Italy and Croatia
18 - 27 Sep 2022
This is a quick trip to Italy and Croatia, which should be the perfect combination of history, fun, and sun. I've been to Italy several times before, but mostly to the big cities like Rome and Florence, so this time I want to explore smaller towns in...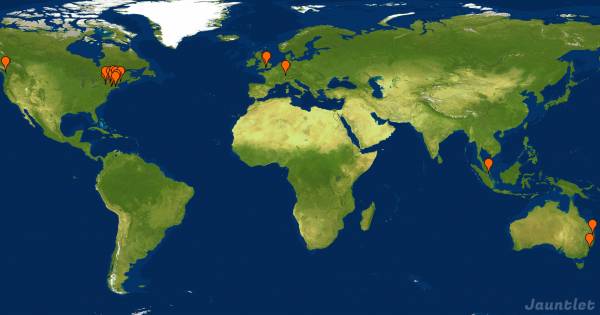 Old and New England
30 Aug - 21 Sep 2022
We are now trying to catch up with the travel missed during the pandemic. Greedy perhaps, but you are a long time dead!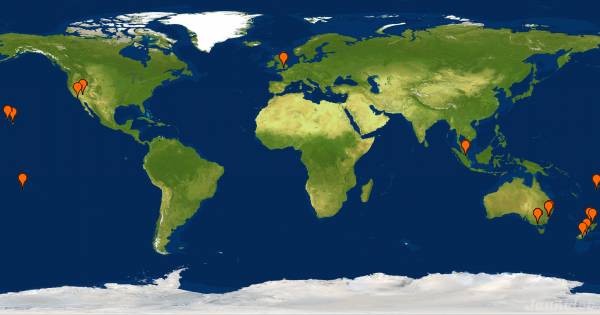 Round the world 2022
30 Sep - 24 Nov 2022
Once in a lifetime trip round the world based on 30 day cruise from los Angeles to Sydney Australia 2022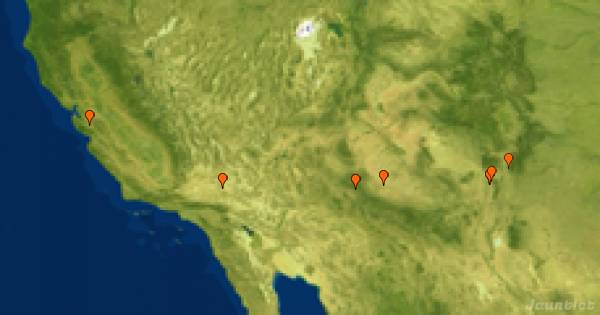 Albuquerque Balloon Fiesta & Sedona 2022
26 Sep - 8 Oct 2022
Bella and Tonya take their longest road trip ever -- to Albuquerque's 50th Anniversary Balloon Fiesta! Mike & Suki Johnson will caravan with them from the Bay Area. Brother Jeff Whitt (TN) joins the team in Albuquerque and makes the return trip...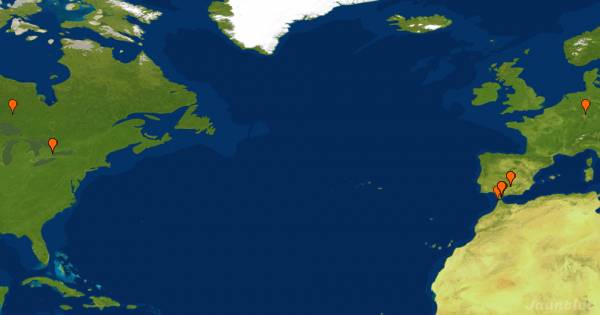 Spain 2019
3 - 28 Sep 2019
A journal detailing our adventures in Spain
Top Travel Destinations
Jauntlet Mobile App
Get Jauntlet for iOS or Android. For other devices, go to jauntlet.com on a web browser.