Follow Journeys and Explore Travel Destinations
Popular Travel Blogs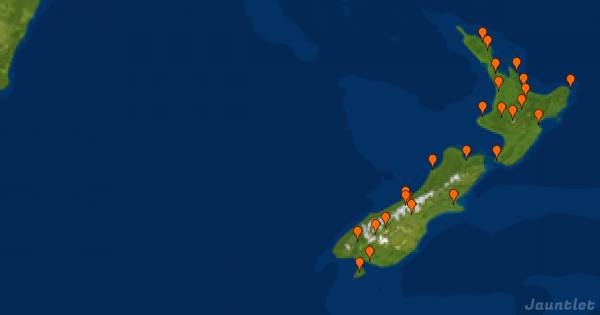 Klein kipje in Nieuw-Zeeland
1 Nov 2016 - 15 Feb 2017
Op avontuur
Steph on the road
4 Sep 2015 - 8 Sep 2016
one backpack, three continents, one year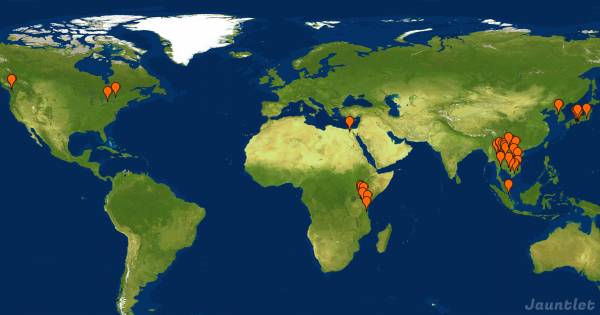 Vaguebonding! From Asia to Africa
18 May - 17 Sep 2015
I'll be bouncing around Asia and East Africa over the course of the next few months, and this is where I've decided to document it all! (mainly so that my long-term memory doesn't have to feel too guilty about its inevitable failure in...
Motorbike trip durch Vietnam
4 Dec 2015 - 24 Mar 2016
Hi, bei diesem Blog geht's hauptsächlich ums Motorrad, eine Honda Win names Lucy, die Strecke und ein bisschen drumherum. Natürlich habe ich auch andere liebe und interessante Leute getroffen und habe auch viel Spaß, aber darum geht es hier...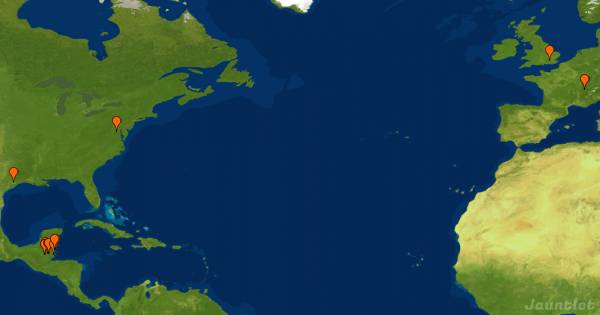 Didi in Belize & Guatemala
10 - 31 Mar 2016
Wedged between Mexico and Guatemala, the tiny and eclectic country of Belize has become one of the most popular eco tourism destinations in Central America for the intrepid traveler. Lush tropical rain forests, pristine beaches, ancient Maya cities,...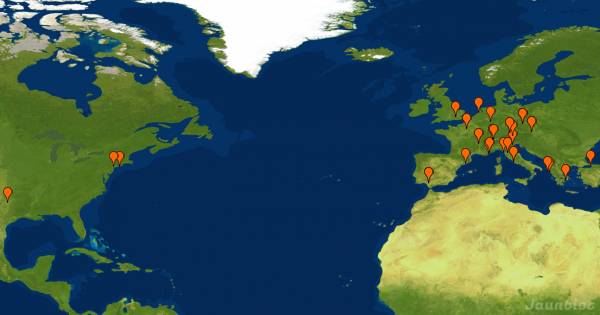 Making Mistakes with Mia
13 May - 8 Aug 2015
Mistakes are the growing plans of wisdom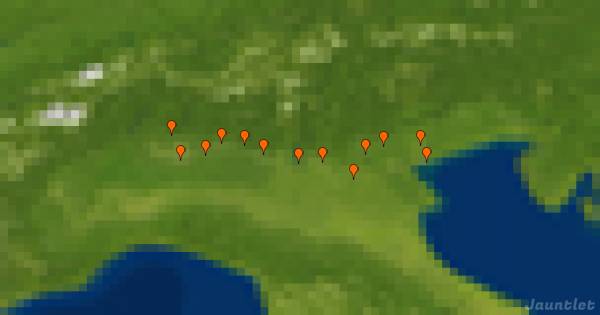 Milano a Venezia su Biciclette
11 - 26 Jul 2015
11 days and 500 kilometers of biking from Milan to Venice in a heat wave, with a final stop in Como.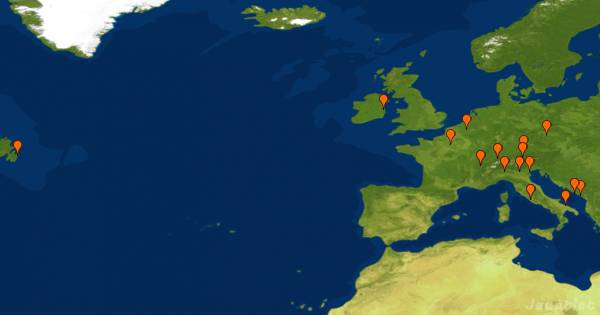 Jess and Rob's European Adventure
1 Jun - 8 Jul 2015
This blog will track our 5 week journey around Europe starting June 1 and going until July 6!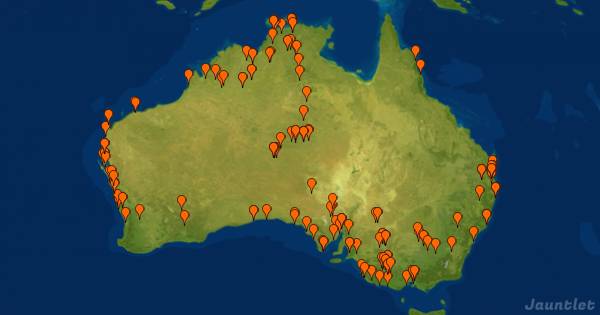 Tony & Maureen Driving Oz.......2 carravanning nerds
8 Nov 2013 - 23 Dec 2014
From there to here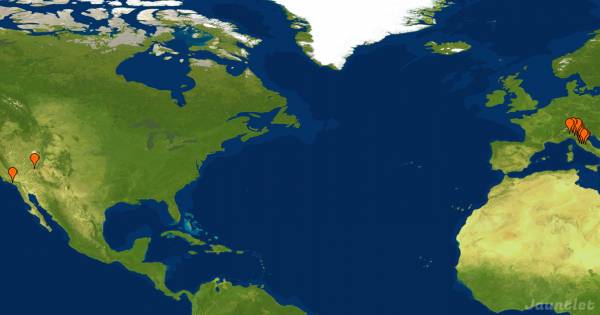 Viaggio a Italia 2014
26 Sep - 20 Nov 2014
Follow along with us as we travel around Italy.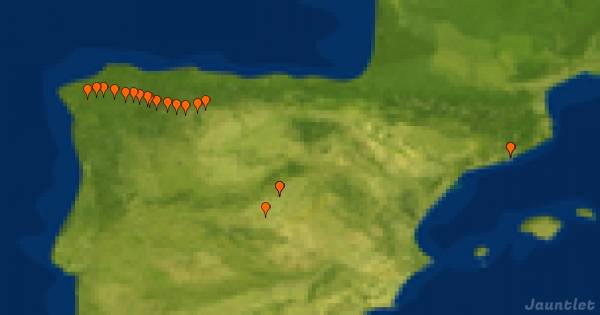 Amanda's Camino de Santiago
3 - 28 Jul 2014
Amanda's and Maria Aineth's adventures in Espana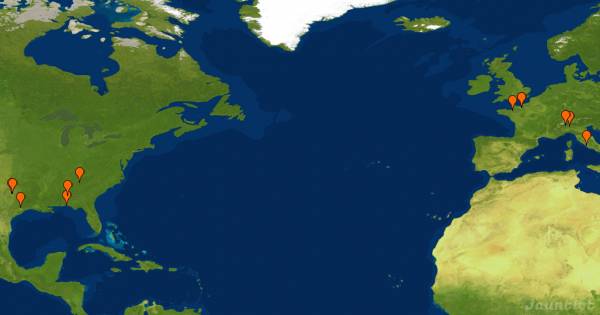 Pilgrim Heart
28 May - 3 Jul 2013
A Nun-run taken to the international arena Begging Our Good Lord to refresh this one life journey with adventure and traveling prayer. With you, my heart full of wonder adn your intentions, I (we) set out to Europe to walk with my Lord in...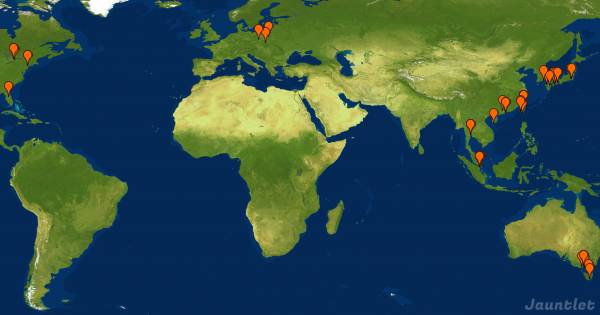 Formosa Republic
2 Jan 2015 - 12 Feb 2017
First timeout for 2015. Taipei revisited and inaugural journey to the second largest city of Kaohsiung. Mystery of 胡须张's hip english name unravelled. Haha. Anyway Taiwan was once upon a time known as the Republic of Formosa which lasted only...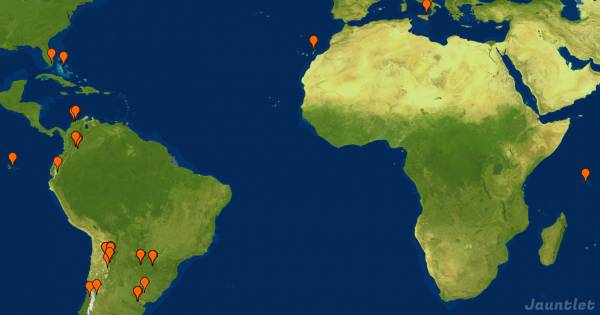 Bahamas
13 Dec 2016 - 22 Apr 2017
bklfdblbfklvbv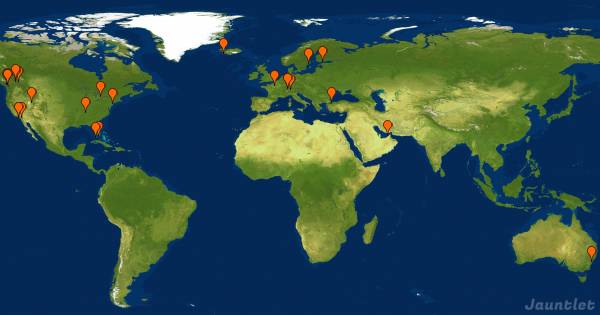 Zen On A Plane
31 Jul 2016 - 19 Apr 2017
Travelling the world, one window seat at a time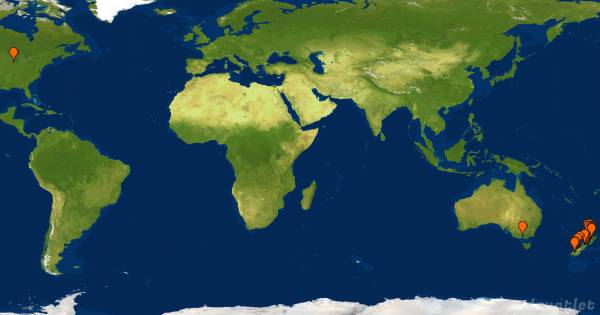 New Zealand
15 Feb - 13 Apr 2017
Exploring New Zealand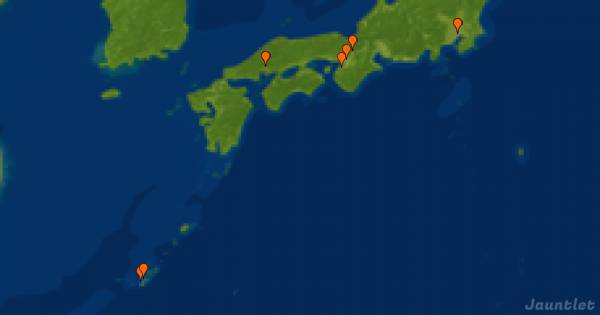 Jamie's WWII Japan Research Trip
16 Mar - 10 Apr 2017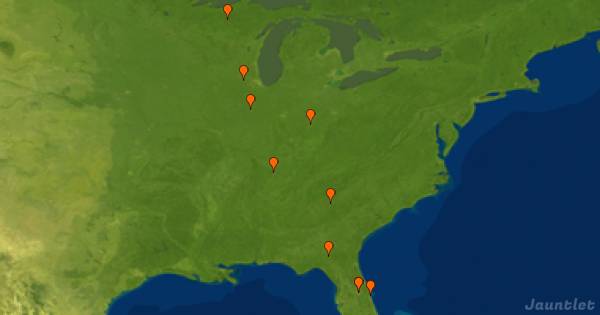 Spring Break 2017
9 Mar - 7 Apr 2017
Anxiously awaiting for Travis to come home from school so we can leave! Last load of laundry being done, haircut and color done, and Andy is pacing!!! Come on!!! Road trip is waiting!!!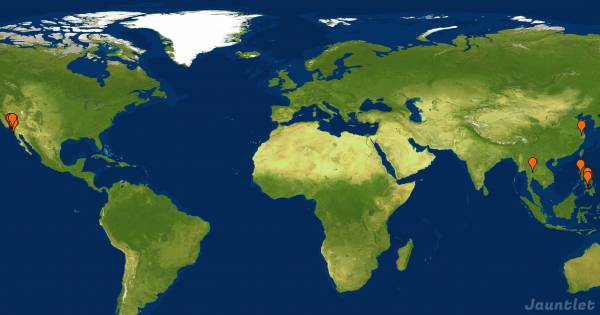 2017 Asia
2 Jan - 6 Apr 2017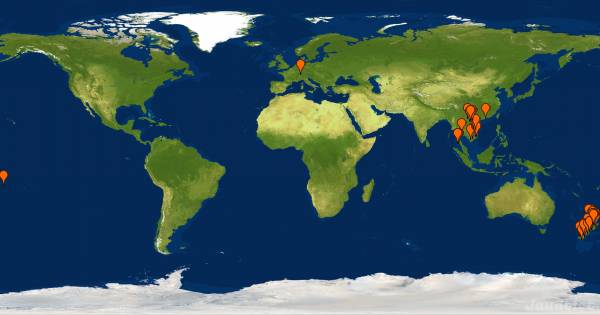 2016/2017
29 Nov 2016 - 11 Mar 2017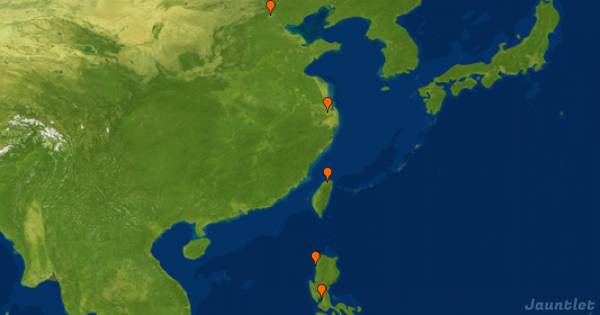 Jexter Travel
12 Dec 2014 - 20 Mar 2017
I will travel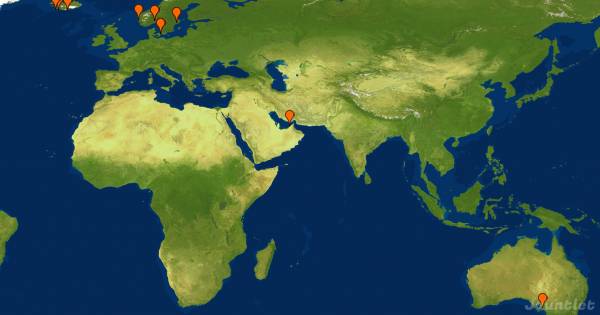 Northern Lights Adventure
7 - 29 Mar 2017
In search for the northern lights in Iceland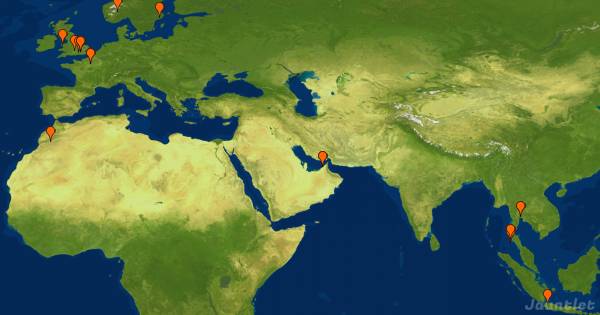 2016
24 Dec 2016 - 20 Mar 2017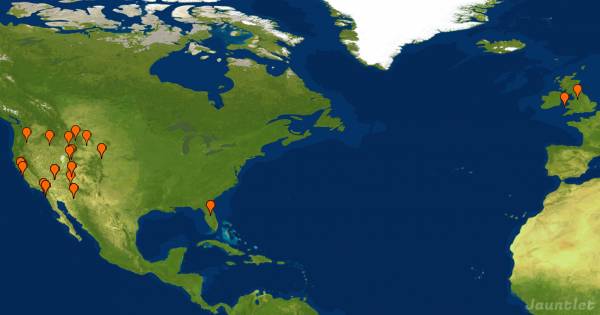 Gary and Sian's. USA Adventure, !! Sept/Oct 2016
3 Sep - 8 Oct 2016
9 States, 4000 miles , From the Desert to the Coast, via mountains and forests, catching up with old freinds and showing Sian some of my fave places on the Planet Bring on the American adventure " Life is all good , all the time "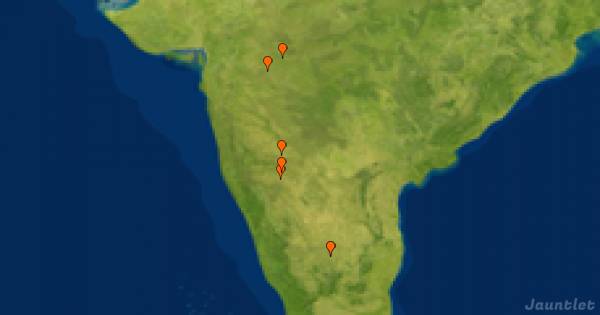 India trip 2017
17 Jan - 9 Feb 2017
We went on a 3 week plus trip to South India and a couple of other places in January and February of 2017
Top Travel Destinations
Jauntlet Mobile App
Get Jauntlet for iOS or Android. For other devices, go to jauntlet.com on a web browser.