Follow Journeys and Explore Travel Destinations
Popular Travel Blogs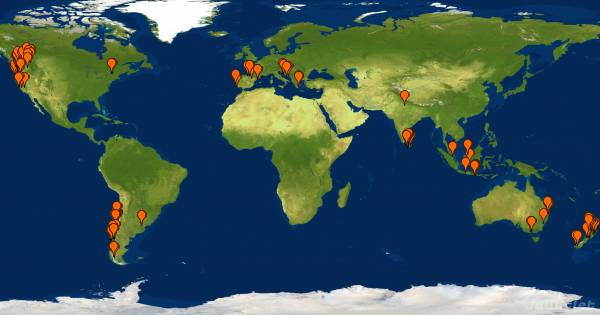 Drifting Off Course
17 Jun 2017 - 19 Aug 2018
Blog by Harper of our year of travel June- pacific northwest rafting with friends July/August- road tripping around British Columbia, PNW, and California in our truck with roof top tent Aug 23rd-Dec 12th- Chile/Argentina Dec 13-Jan 9th- New Zealand Jan-...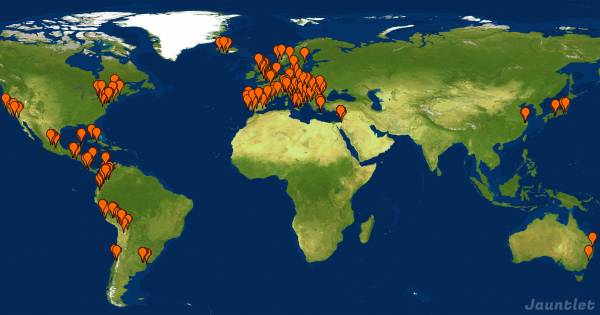 J&B Travel Adventures
18 Mar 2017 - 19 Mar 2018
365+ days of exploring Planet Earth!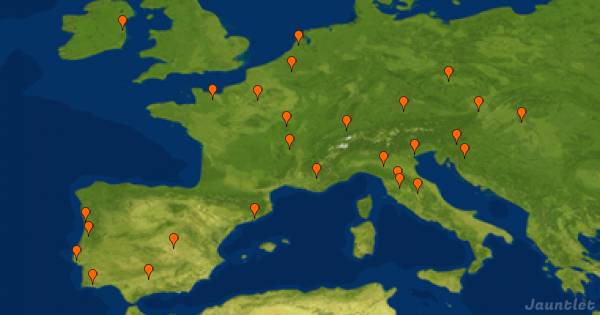 Bakenberger Eurotrip
12 Sep - 13 Dec 2017
Welcome to our blog. We've set this up as both a way for our family to keep track of our progress, as well as a place to share some photos. Enjoy!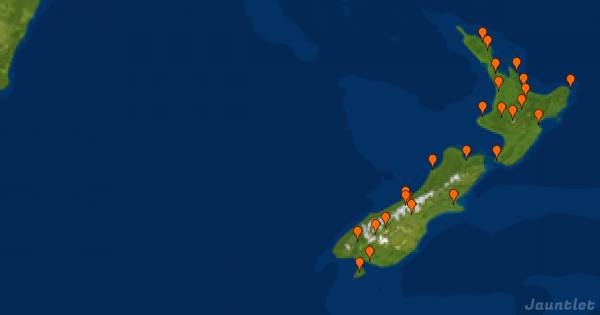 Klein kipje in Nieuw-Zeeland
1 Nov 2016 - 15 Feb 2017
Op avontuur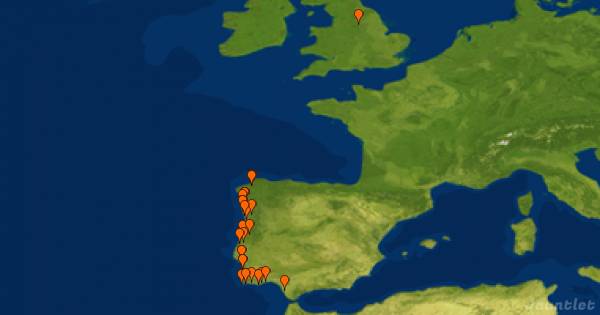 Melanie and Chris's sailing and travel news
19 May - 11 Sep 2016
Melanie has decided that a 4 page email every couple of months is no longer the way to go so here is the start of our Jauntlet travel blog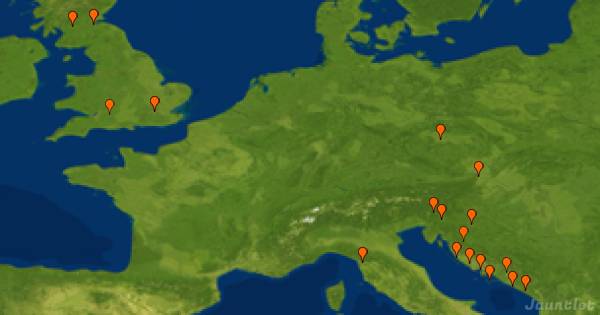 Adventures through the Balkans and more
7 May - 18 Jun 2016
Follow my journey through Czech Republic, Austria, Slovenia, Croatia, Bosnia and Herzegovina, Montenegro, Italy, UK including Scotland.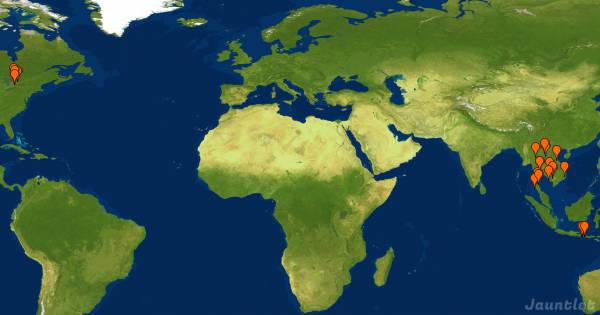 South East Asia
4 Mar - 10 Sep 2016
Our European Vacation
28 Jun - 14 Aug 2016
Taking the boys across the pond for the first time.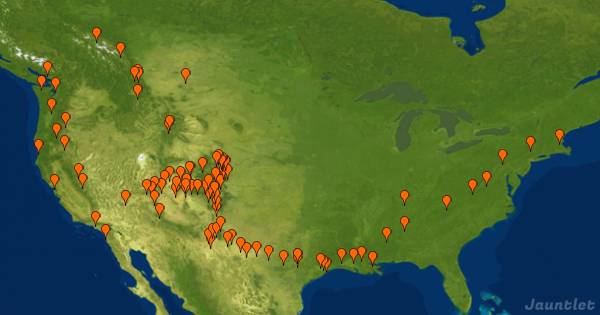 Road tripping
17 Jun - 4 Aug 2016
Derek and Megan travel 56 days across the US!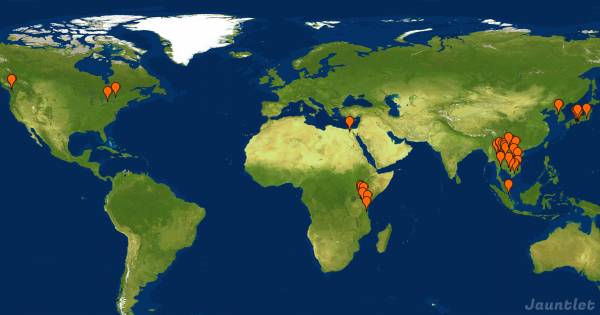 Vaguebonding! From Asia to Africa
18 May - 17 Sep 2015
I'll be bouncing around Asia and East Africa over the course of the next few months, and this is where I've decided to document it all! (mainly so that my long-term memory doesn't have to feel too guilty about its inevitable failure in...
Motorbike trip durch Vietnam
4 Dec 2015 - 24 Mar 2016
Hi, bei diesem Blog geht's hauptsächlich ums Motorrad, eine Honda Win names Lucy, die Strecke und ein bisschen drumherum. Natürlich habe ich auch andere liebe und interessante Leute getroffen und habe auch viel Spaß, aber darum geht es hier...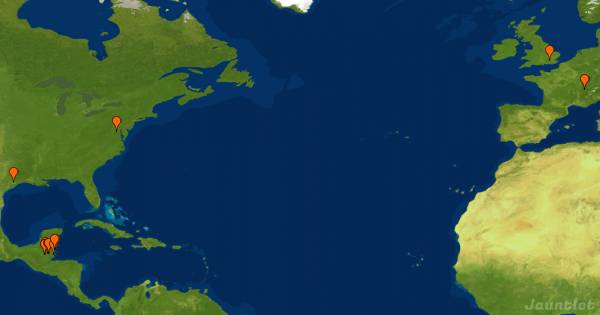 Didi in Belize & Guatemala
10 - 31 Mar 2016
Wedged between Mexico and Guatemala, the tiny and eclectic country of Belize has become one of the most popular eco tourism destinations in Central America for the intrepid traveler. Lush tropical rain forests, pristine beaches, ancient Maya cities,...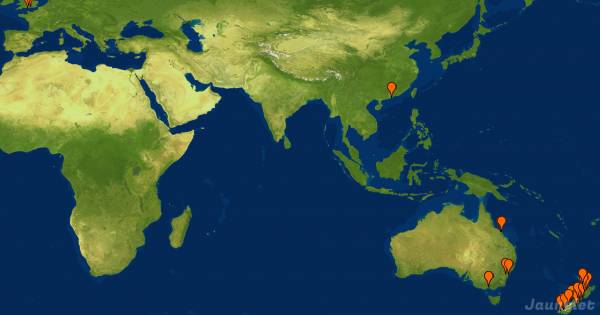 There and back again
28 Dec 2015 - 27 Feb 2016
Our 5 week adventure to Australia and New Zealand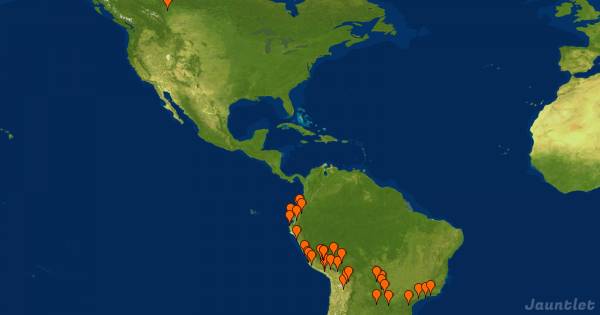 Girl vs. South America
29 Apr - 12 Jul 2015
Two and a half months in South America: Ecuador, Peru, Bolivia, Paraguay, Argentina and Brazil. Food. Nature. Culture. More food.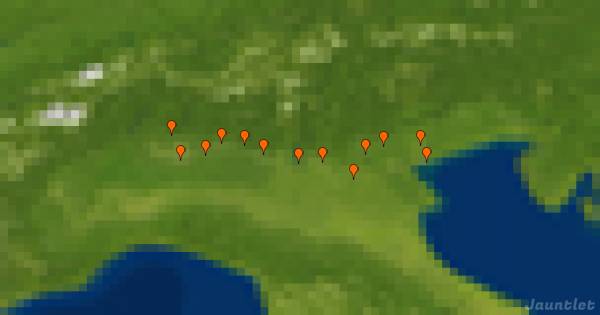 Milano a Venezia su Biciclette
11 - 26 Jul 2015
11 days and 500 kilometers of biking from Milan to Venice in a heat wave, with a final stop in Como.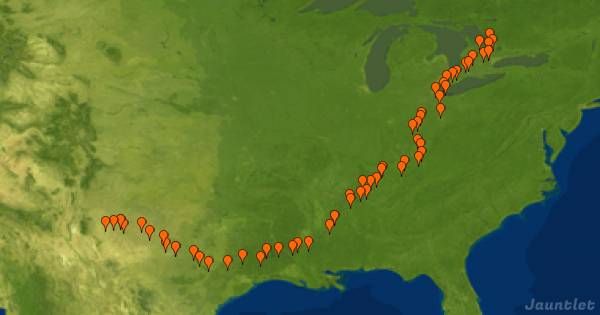 The TumbleWeed Project
3 Sep 2014 - 6 Jan 2015
We're traveling across North America on two, home made, electric assist tricycles, in search of people living alternatively.
Summer 2018
28 Jun - 16 Dec 2018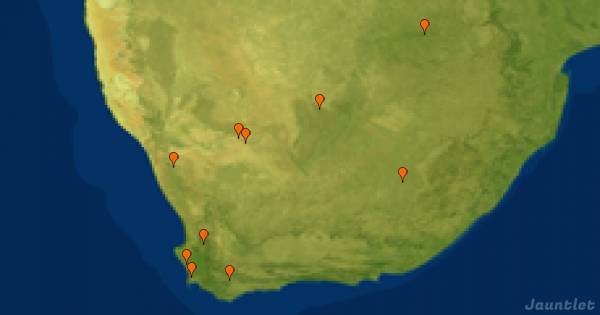 Road Trips in South Africa
1 - 31 Jul 2018
Travels in South Africa since retiring in July 2018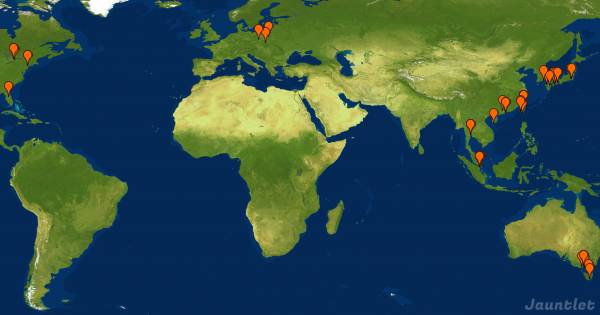 Formosa Republic
2 Jan 2015 - 26 Nov 2018
First timeout for 2015. Taipei revisited and inaugural journey to the second largest city of Kaohsiung. Mystery of 胡须张's hip english name unravelled. Haha. Anyway Taiwan was once upon a time known as the Republic of Formosa which lasted only...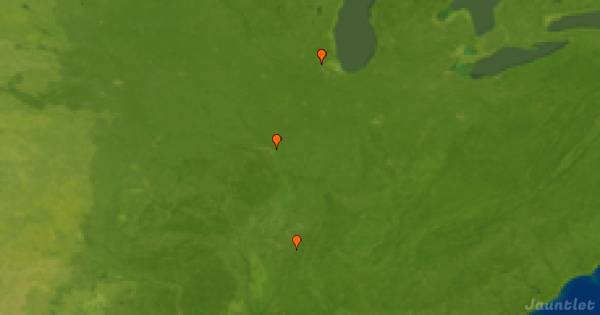 Flex trip to Geneva
24 - 30 Oct 2018
Grandparents Day/guitar performances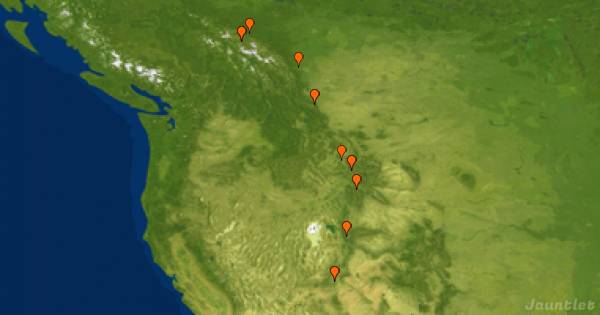 Byerly50AfterAlaska
25 Aug - 15 Sep 2018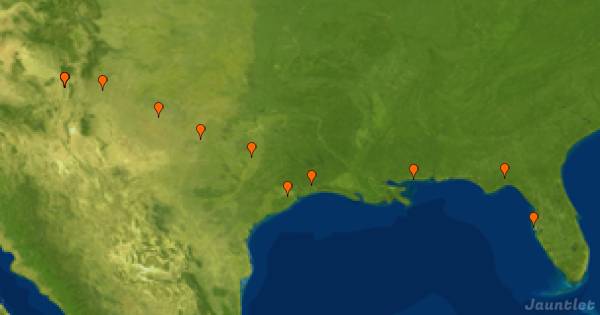 Byerly50Albuquerque
3 - 25 Oct 2018
Mulgrave River Qld to Kallangur Qld
17 Sep - 10 Nov 2018
A quick trip to return a rental camper and a test blog to see how this works
RTO2018
9 Jun - 2 Sep 2018
Summer 2018
6 Jul - 21 Oct 2018
Top Travel Destinations
Jauntlet Mobile App
Get Jauntlet for iOS or Android. For other devices, go to jauntlet.com on a web browser.