Follow Journeys and Explore Travel Destinations
Popular Travel Blogs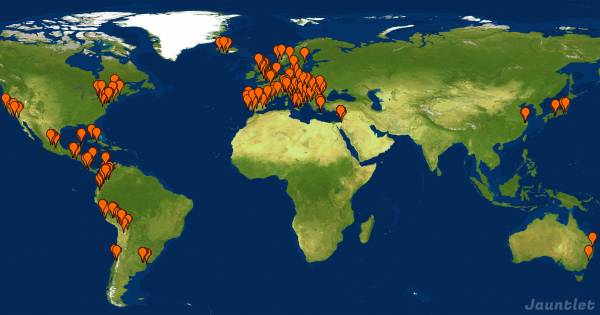 J&B Travel Adventures
18 Mar - 19 Jul 2017
365+ days of exploring Planet Earth!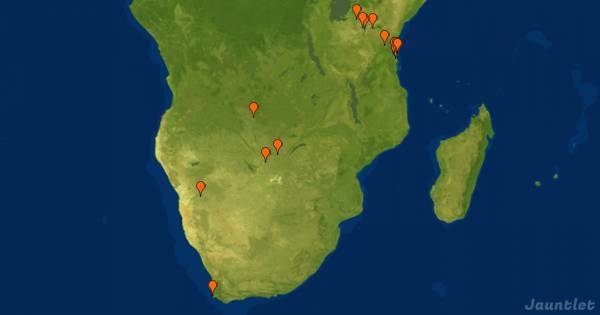 Bridget's African Adventure
7 Aug - 4 Sep 2016
Something has always intrigued me about the African continent. Home to the oldest eco-system in the word, the cradle of human kind and the debilitating resource curse. To me, Africa embodies the very essence of adventure. This is a blog detailing my...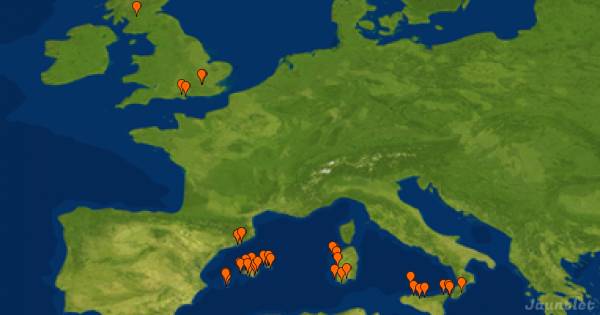 Sailing
18 Sep 2015 - 11 Aug 2016
Penny & Sandy have bought a sailing yacht & plan to spend a year or two sailing from one end of the Mediterranean and back again. The plan is to winter in Cyprus. Journey start date is likely 10 June 2016! This travel blog follows the process...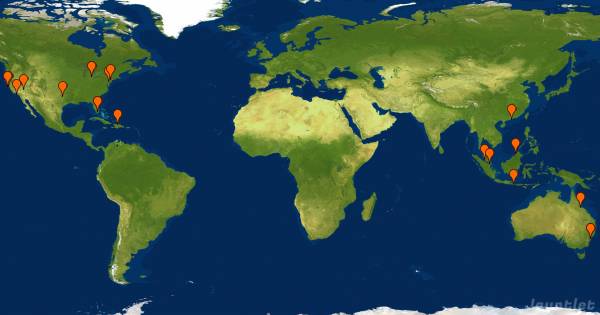 My trip around the world
23 May - 6 Aug 2016
Im going to try this blogging thing out. Hopefully im able to post enough info for everyone to not worry about me. Well here goes nothing.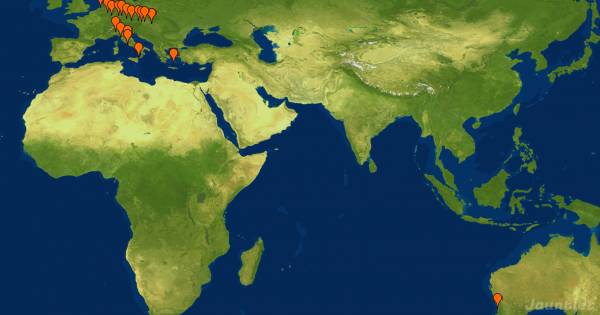 Europe 2016
17 May - 10 Jul 2016
A two month holiday around Europe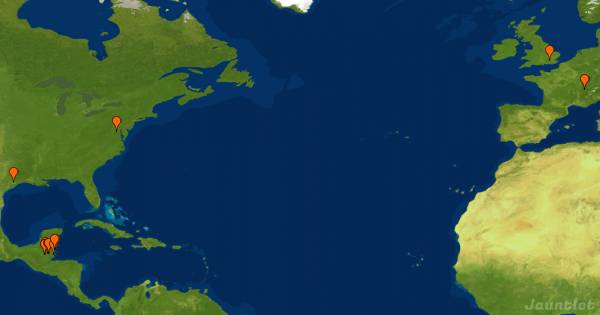 Didi in Belize & Guatemala
10 - 31 Mar 2016
Wedged between Mexico and Guatemala, the tiny and eclectic country of Belize has become one of the most popular eco tourism destinations in Central America for the intrepid traveler. Lush tropical rain forests, pristine beaches, ancient Maya cities,...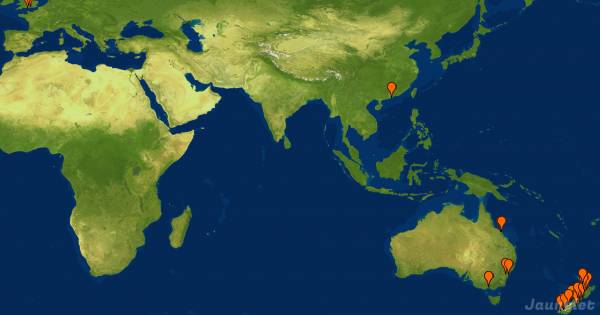 There and back again
28 Dec 2015 - 27 Feb 2016
Our 5 week adventure to Australia and New Zealand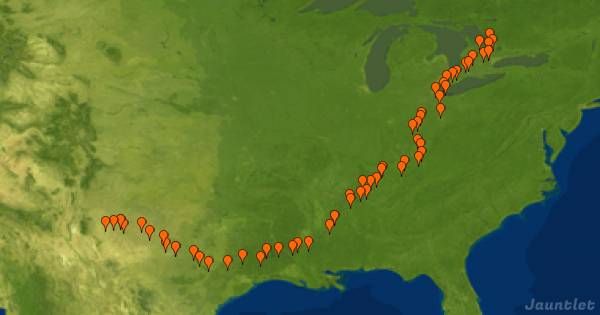 The TumbleWeed Project
3 Sep 2014 - 6 Jan 2015
We're traveling across North America on two, home made, electric assist tricycles, in search of people living alternatively.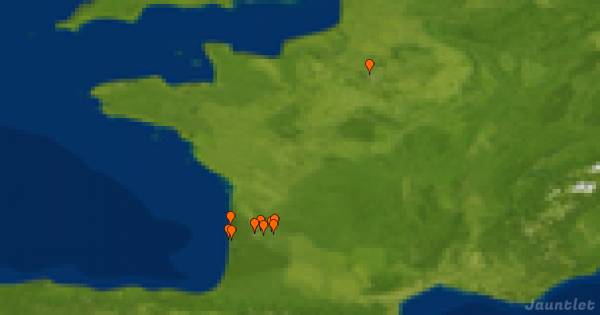 Bordeaux en Vélo
21 Jun - 6 Jul 2014
11 days and 360 kilometers of biking bookened by Bordeaux and Paris.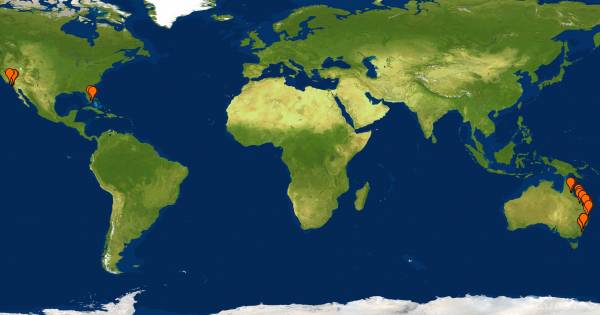 Aus East Coast Road Trip Of Dreams
13 Jan - 29 Jul 2014
Two girls, one car (named Bruce), 1700km from Cairns to Brisbane in ten days of treacherous debauchery, bad taste jokes and questionable music choices.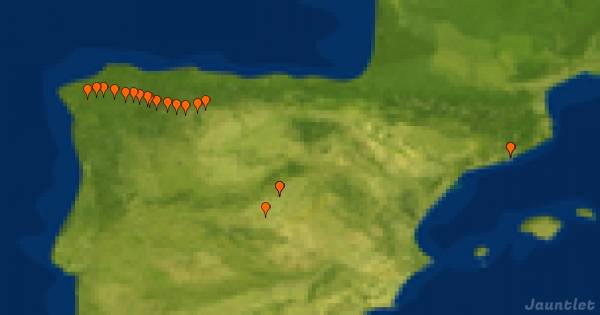 Amanda's Camino de Santiago
3 - 28 Jul 2014
Amanda's and Maria Aineth's adventures in Espana
Anastasakos Adventures
26 Jun - 20 Jul 2017
Hi Everyone, Welcome to the Adventures of The Anastasakos Clan. Athena, Nikolas and I will be travelling to Greece and will be updating with our adventures along the way. Enjoy some of the daily beach visits and some of the beautiful cultural and...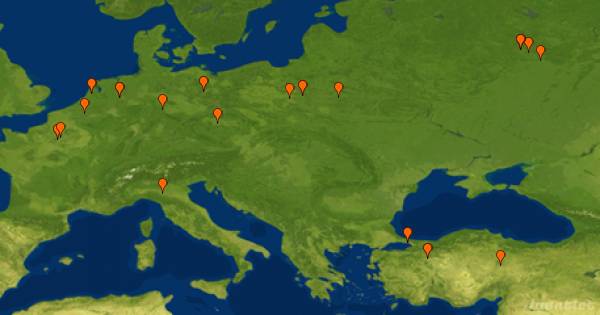 My Travel Map
14 Apr - 15 Jul 2017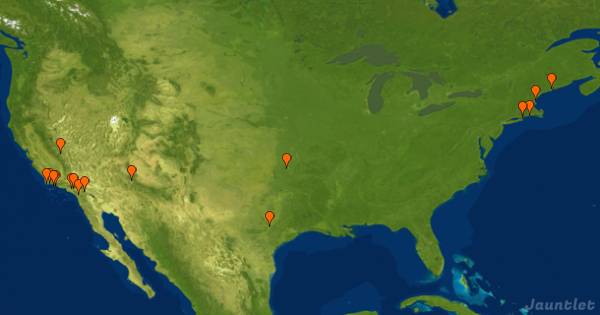 Nomad Adventures 2017
24 Jun - 17 Jul 2017
'I don't measure a man's success by how high he climbs, but by how high he bounces when he hits bottom.'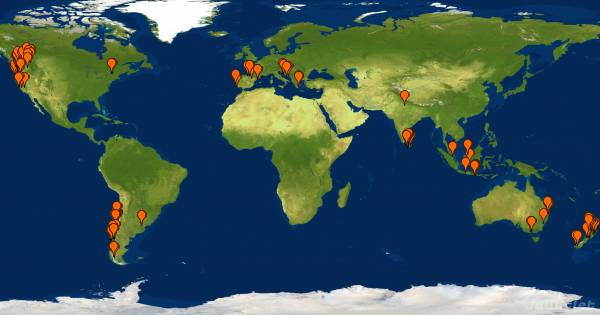 Drifting Off Course
17 Jun - 18 Jul 2017
family gap year travel blog June- pacific northwest July- Idaho/Montana/Banff/British Columbia August- 10-17th Mono hot springs/ Back in SC from Aug 17-23rd Aug 23rd-Dec 12th- Chile/Argentina/Uruguay (? Peru) Dec 13-Jan 9th- New Zealand Jan- Australia...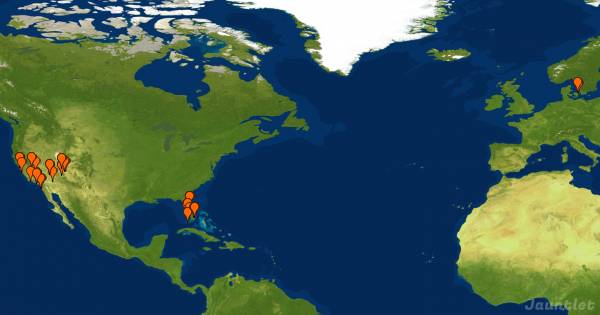 Heins Borgens USA Tur
13 Jun - 18 Jul 2017
Velkommen til vores blog.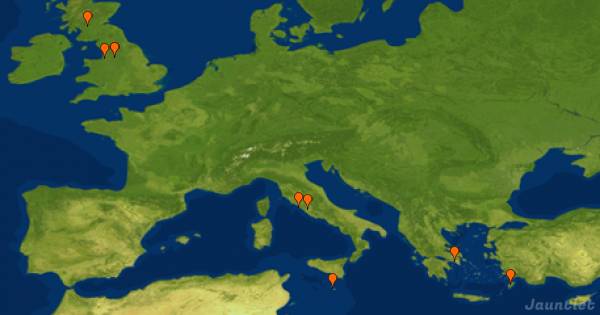 Celebrity Reflection Cruise 2017
17 May - 25 Jun 2017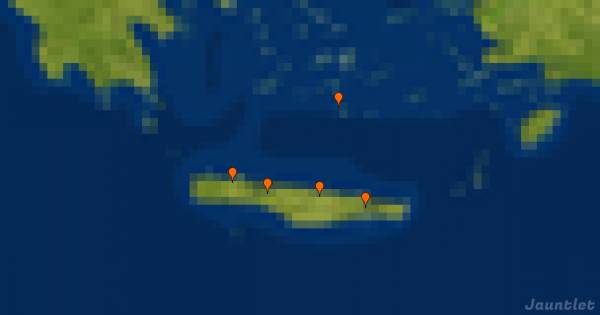 Backpacking Crete
25 Jun - 8 Jul 2017
We had a wonderful trip to Greece filled with sun, sea, kitties, and tavernas. Most of the time was spent on Crete, starting with the old Venetian towns of Rethymno and Chania. Then a nice resort outside Agios Nikolaos. A stopover in Heraklion to enjoy...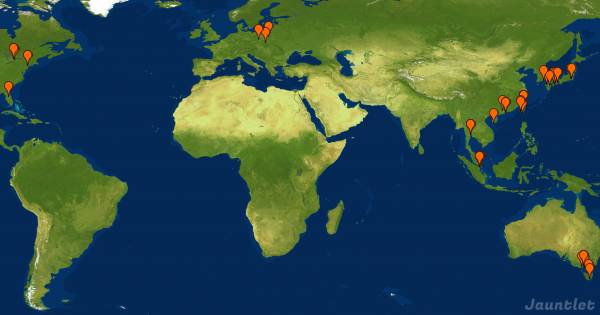 Formosa Republic
2 Jan 2015 - 11 May 2017
First timeout for 2015. Taipei revisited and inaugural journey to the second largest city of Kaohsiung. Mystery of 胡须张's hip english name unravelled. Haha. Anyway Taiwan was once upon a time known as the Republic of Formosa which lasted only...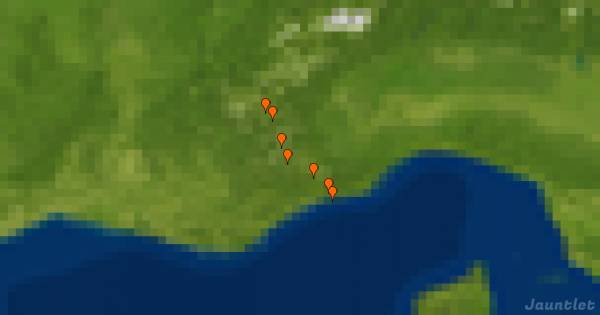 Le Club des 5 dans les Alpes
17 Jun - 25 Jul 2017
Ceci est le blog du Club des 5, composé de Louise, Marie, Denise, André et Sylvain lors de notre traversée des Alpes en randonnée pédestre de Briançon à Menton par le GR5 et le GR52.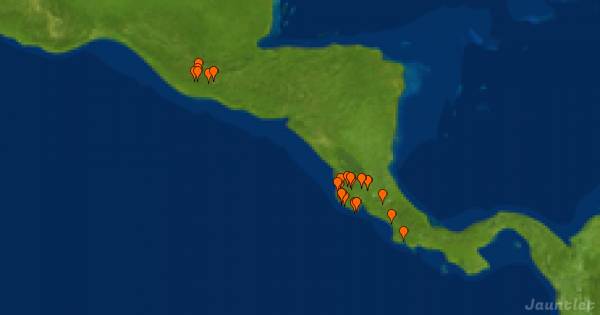 Nomad life in Central America
11 Apr - 28 Jun 2017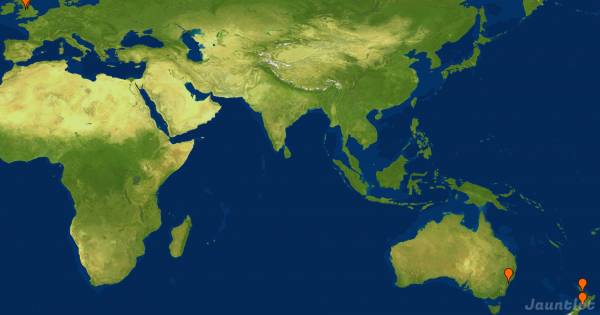 Australia & New Zealand
10 - 21 Nov 2017
Australia & New Zealand travel blog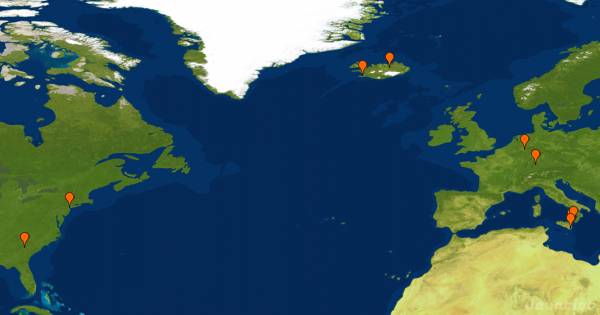 Preparing my Exchange Year 2017/2018
23 Mar - 19 Jun 2017
Hey, ich bin Sofie und bin 14 Jahre alt und bin in der 9. Klasse. Nächstes Jahr werde ich ein Austauschjahr in den USA machen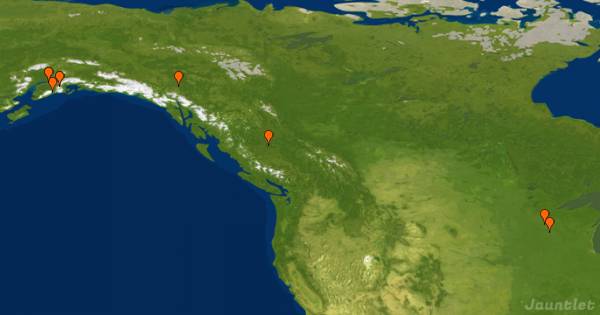 Tee's travels
29 May - 13 Jun 2017
Amazing people- amazing journey's - my amazing life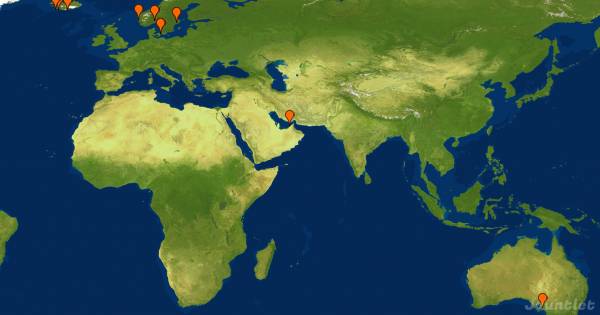 Northern Lights Adventure
7 - 30 Mar 2017
In search for the northern lights in Iceland
Top Travel Destinations
Jauntlet Mobile App
Get Jauntlet for iOS or Android. For other devices, go to jauntlet.com on a web browser.