Follow Journeys and Explore Travel Destinations
Popular Travel Blogs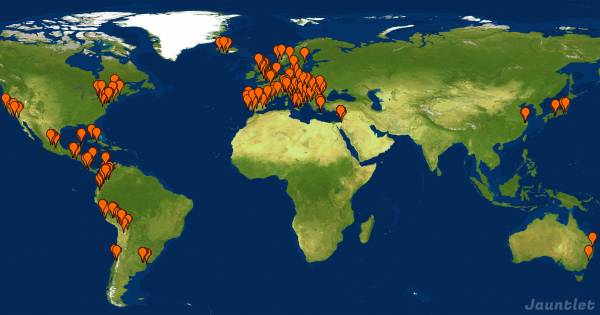 J&B's year away
18 Mar 2017 - 19 Mar 2018
365+ days exploring Planet Earth!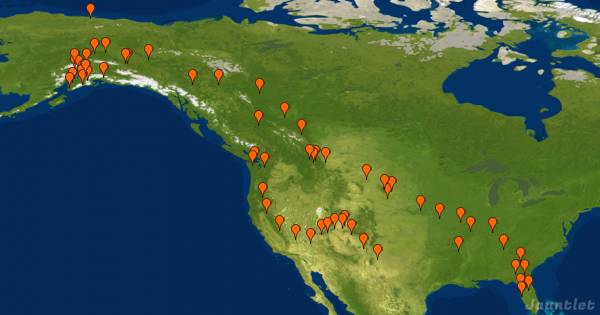 Cruiser Lance Adventure
14 Dec 2017 - 11 Nov 2018
D and Margaret are retired and plan adventures in retirement. They sailed 3,500 nautical miles on their sailboat, Fly Away, in 2015-2017, in Florida and the Bahamas. See SailingFlyAway.blogspot.com. Their new adventure is land cruising. They have a...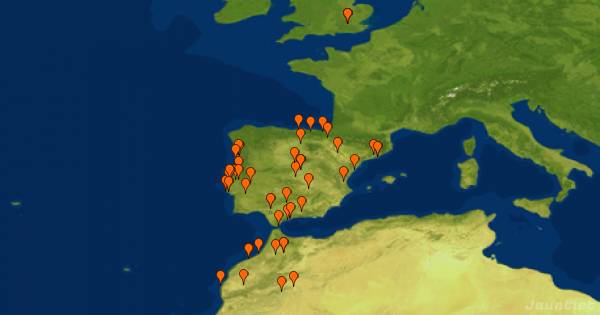 Spain/Morocco/Portugal
25 Sep - 3 Nov 2018
I've never been to any of these countries !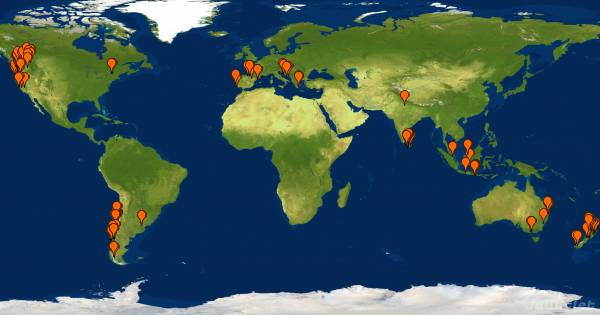 Drifting Off Course
17 Jun 2017 - 19 Aug 2018
Blog by Harper of our year of travel June- pacific northwest rafting with friends July/August- road tripping around British Columbia, PNW, and California in our truck with roof top tent Aug 23rd-Dec 12th- Chile/Argentina Dec 13-Jan 9th- New Zealand Jan-...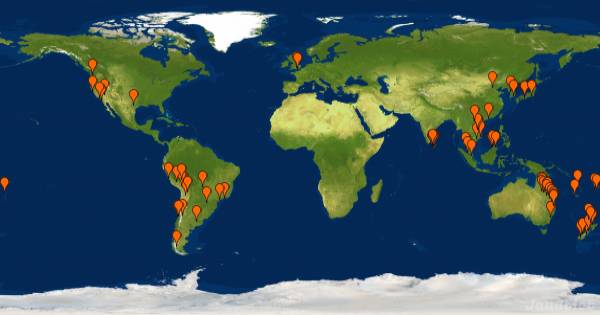 Olly and Ruth's World Tour
17 Mar 2016 - 24 Jul 2018
Travelling notes of a Plummy and a Brummie.
The Hugo Diaries
9 Jul 2015 - 12 Mar 2017
Panamerican adventure in a LR Defender called Hugo!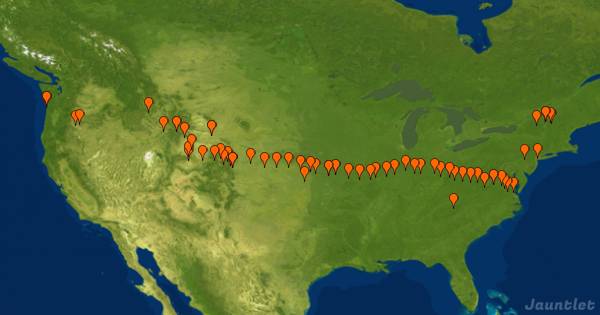 Pedalling for Affordable Housing
7 May - 26 Oct 2017
Follow me as I travel from Virgina Beach, VA to Cannon Beach, OR in an effort to support affordable housing across the cental United States!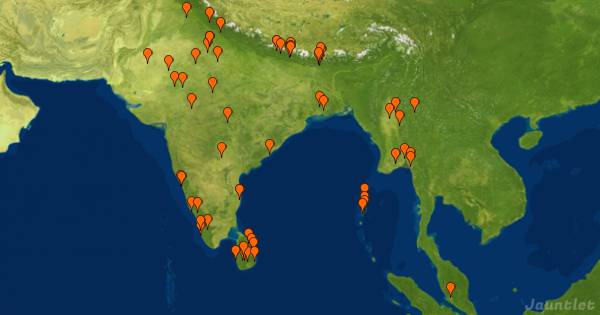 Charlotte travels India, Nepal, Myanmar and Sri Lanka
11 Jan - 1 Jun 2017
Follow me travel India, Nepal, Myanmar and Sri Lanka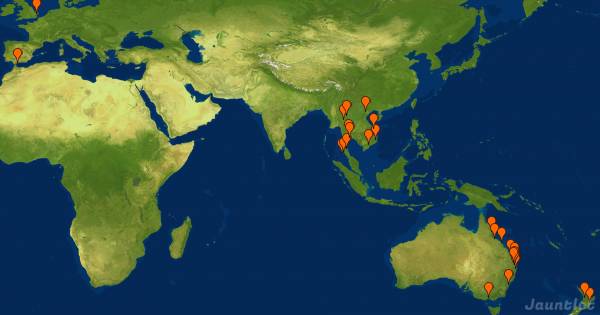 Danielle and Grants Travel Experience 2016-17
9 Jul 2016 - 15 Mar 2017
"Hello from the other side"...of the world not whatever romantic concept Adele is edging towards with her lyrics.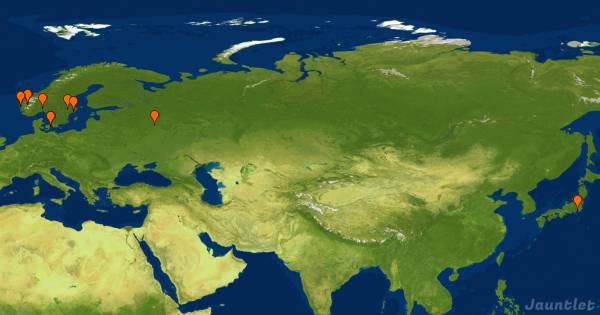 Scandinavia Trip
11 Aug - 7 Sep 2016
August trip to Sweden, Norway, Denmark 2016
Our European Vacation
28 Jun - 14 Aug 2016
Taking the boys across the pond for the first time.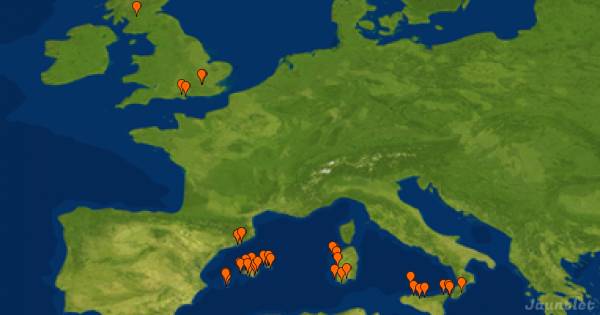 Sailing
18 Sep 2015 - 11 Aug 2016
Penny & Sandy have bought a sailing yacht & plan to spend a year or two sailing from one end of the Mediterranean and back again. The plan is to winter in Cyprus. Journey start date is likely 10 June 2016! This travel blog follows the process...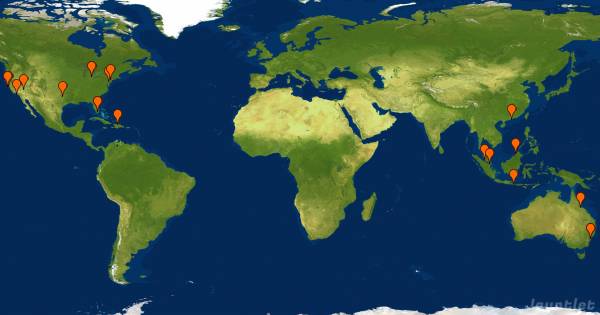 My trip around the world
23 May - 6 Aug 2016
Im going to try this blogging thing out. Hopefully im able to post enough info for everyone to not worry about me. Well here goes nothing.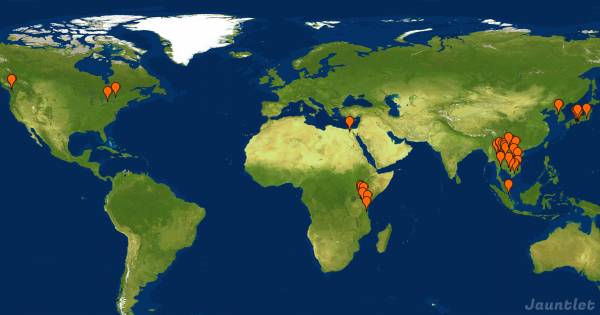 Vaguebonding! From Asia to Africa
18 May - 17 Sep 2015
I'll be bouncing around Asia and East Africa over the course of the next few months, and this is where I've decided to document it all! (mainly so that my long-term memory doesn't have to feel too guilty about its inevitable failure in...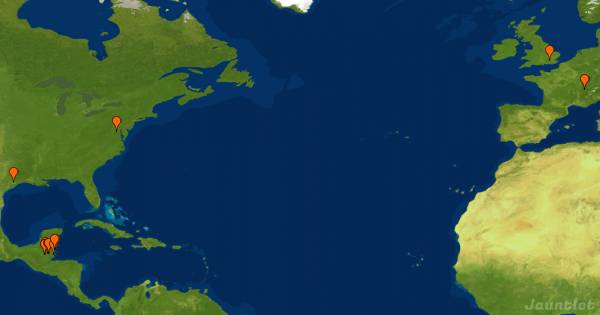 Didi in Belize & Guatemala
10 - 31 Mar 2016
Wedged between Mexico and Guatemala, the tiny and eclectic country of Belize has become one of the most popular eco tourism destinations in Central America for the intrepid traveler. Lush tropical rain forests, pristine beaches, ancient Maya cities,...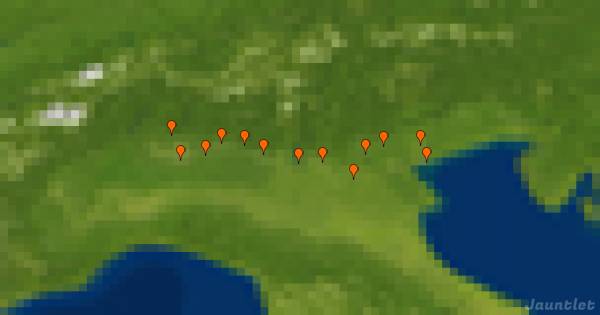 Milano a Venezia su Biciclette
11 - 26 Jul 2015
11 days and 500 kilometers of biking from Milan to Venice in a heat wave, with a final stop in Como.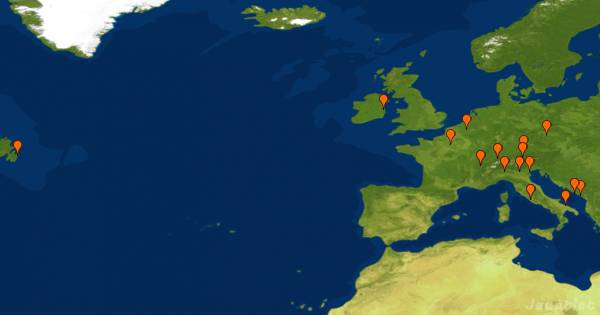 Jess and Rob's European Adventure
1 Jun - 8 Jul 2015
This blog will track our 5 week journey around Europe starting June 1 and going until July 6!
Pacific Crest Trail
28 Apr - 4 Sep 2015
Wow! The time of my pilgrimage is almost upon me. 2664 miles loom ahead of me. Alot of time for reflection and looking forward. I am about to undertake the biggest task of my life. To walk from the US/mexican border north into BC Canada. Though...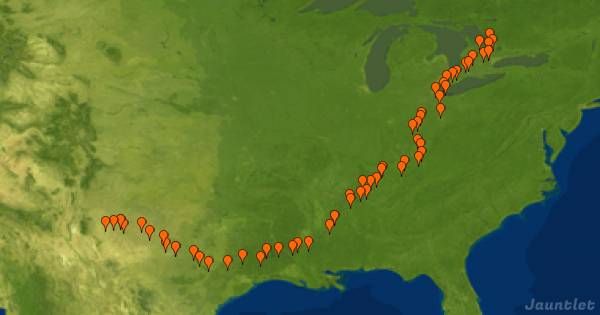 The TumbleWeed Project
3 Sep 2014 - 6 Jan 2015
We're traveling across North America on two, home made, electric assist tricycles, in search of people living alternatively.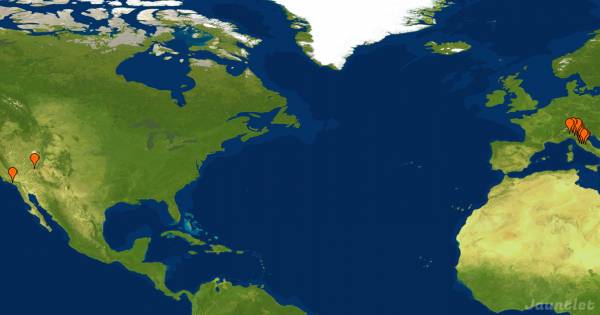 Viaggio a Italia 2014
26 Sep - 20 Nov 2014
Follow along with us as we travel around Italy.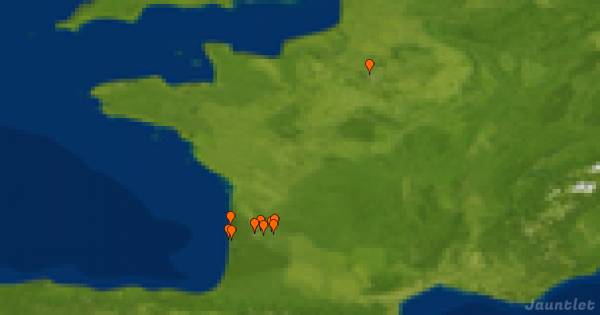 Bordeaux en Vélo
21 Jun - 6 Jul 2014
11 days and 360 kilometers of biking bookened by Bordeaux and Paris.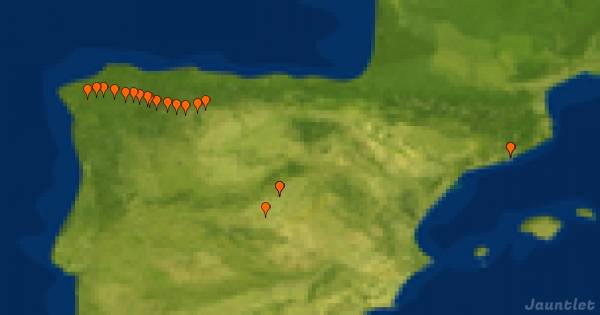 Amanda's Camino de Santiago
3 - 28 Jul 2014
Amanda's and Maria Aineth's adventures in Espana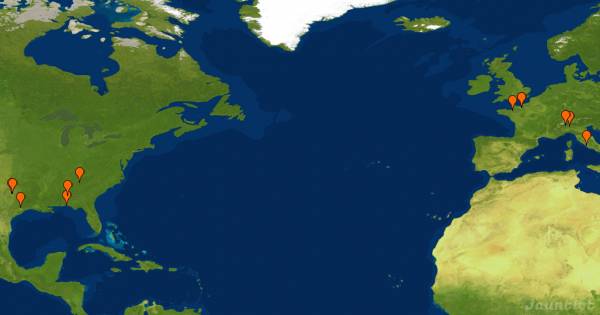 Pilgrim Heart
28 May - 3 Jul 2013
A Nun-run taken to the international arena Begging Our Good Lord to refresh this one life journey with adventure and traveling prayer. With you, my heart full of wonder adn your intentions, I (we) set out to Europe to walk with my Lord in...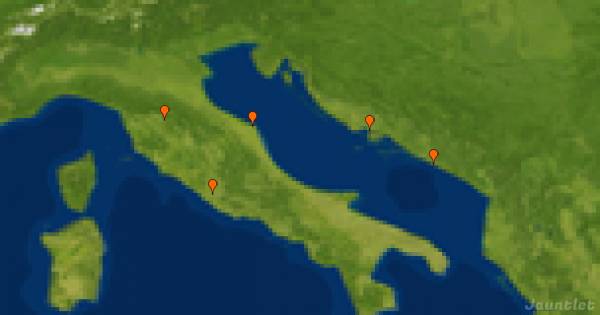 Italy and Croatia
7 - 16 Apr 2021
This is a quick trip to Italy and Croatia, which should be the perfect combination of history, fun, and sun. I've been to Italy several times before, but mostly to the big cities like Rome and Florence, so this time I want to explore smaller towns in...
Lazy D Adventures - Maiden Voyage
24 Oct 2020 - 26 Mar 2021
Top Travel Destinations
Jauntlet Mobile App
Get Jauntlet for iOS or Android. For other devices, go to jauntlet.com on a web browser.