Follow Journeys and Explore Travel Destinations
Popular Travel Blogs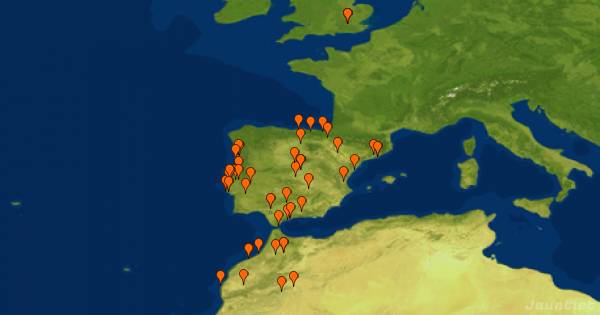 Spain/Morocco/Portugal
25 Sep - 3 Nov 2018
I've never been to any of these countries !
The Hugo Diaries
9 Jul 2015 - 12 Mar 2017
Panamerican adventure in a LR Defender called Hugo!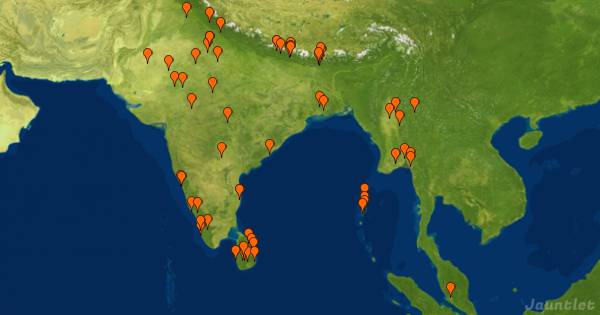 Charlotte travels India, Nepal, Myanmar and Sri Lanka
11 Jan - 1 Jun 2017
Follow me travel India, Nepal, Myanmar and Sri Lanka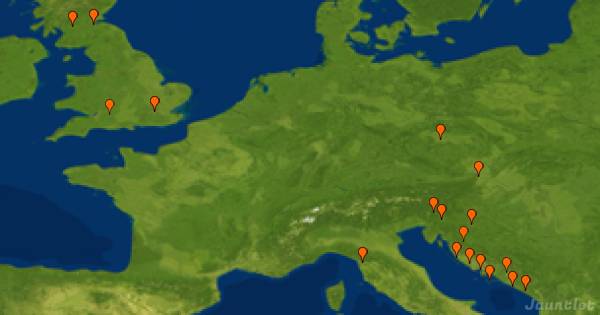 Adventures through the Balkans and more
7 May - 18 Jun 2016
Follow my journey through Czech Republic, Austria, Slovenia, Croatia, Bosnia and Herzegovina, Montenegro, Italy, UK including Scotland.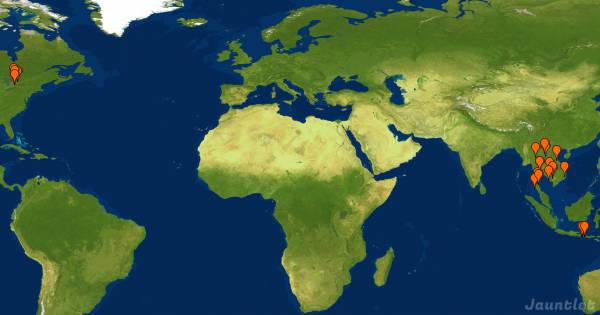 South East Asia
4 Mar - 10 Sep 2016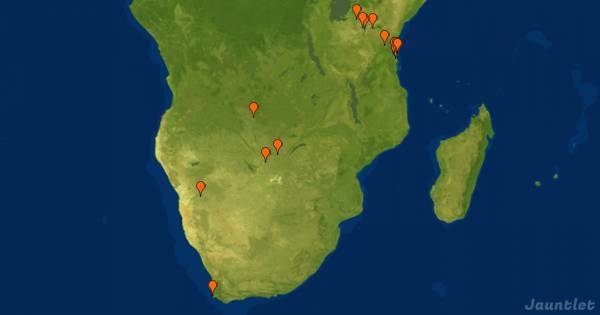 Bridget's African Adventure
7 Aug - 4 Sep 2016
Something has always intrigued me about the African continent. Home to the oldest eco-system in the word, the cradle of human kind and the debilitating resource curse. To me, Africa embodies the very essence of adventure. This is a blog detailing my...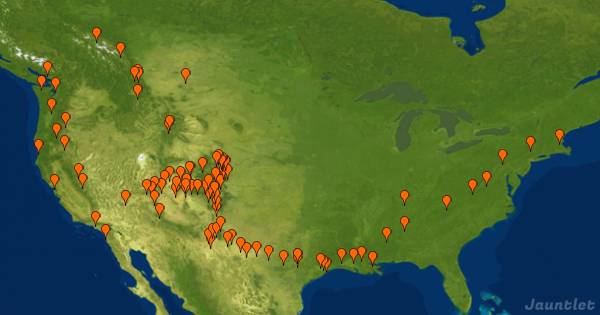 Road tripping
17 Jun - 4 Aug 2016
Derek and Megan travel 56 days across the US!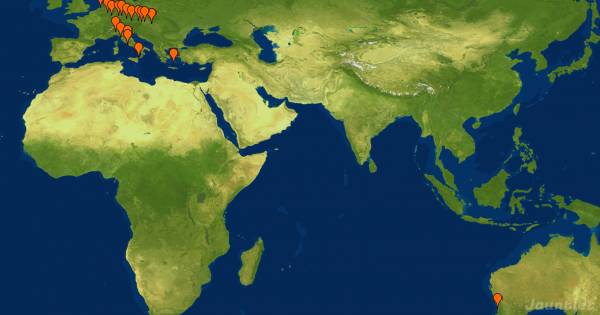 Europe 2016
17 May - 10 Jul 2016
A two month holiday around Europe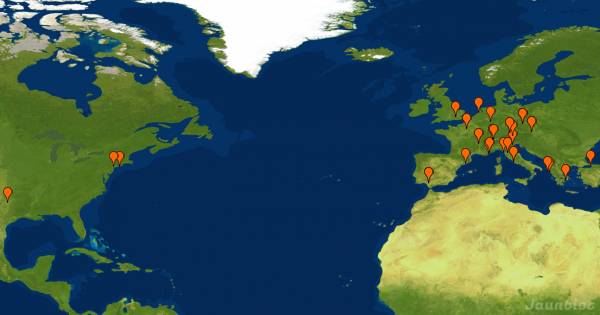 Making Mistakes with Mia
13 May - 8 Aug 2015
Mistakes are the growing plans of wisdom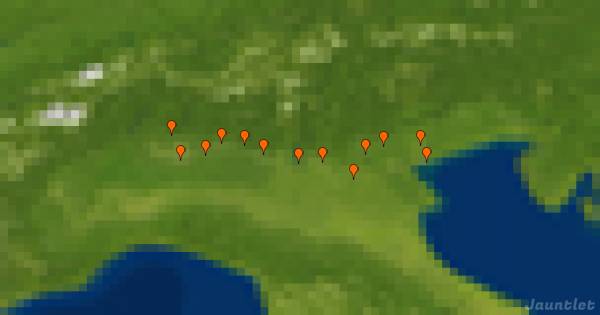 Milano a Venezia su Biciclette
11 - 26 Jul 2015
11 days and 500 kilometers of biking from Milan to Venice in a heat wave, with a final stop in Como.
Pacific Crest Trail
28 Apr - 4 Sep 2015
Wow! The time of my pilgrimage is almost upon me. 2664 miles loom ahead of me. Alot of time for reflection and looking forward. I am about to undertake the biggest task of my life. To walk from the US/mexican border north into BC Canada. Though...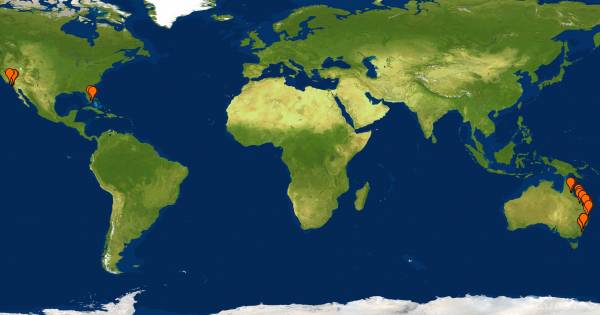 Aus East Coast Road Trip Of Dreams
13 Jan - 29 Jul 2014
Two girls, one car (named Bruce), 1700km from Cairns to Brisbane in ten days of treacherous debauchery, bad taste jokes and questionable music choices.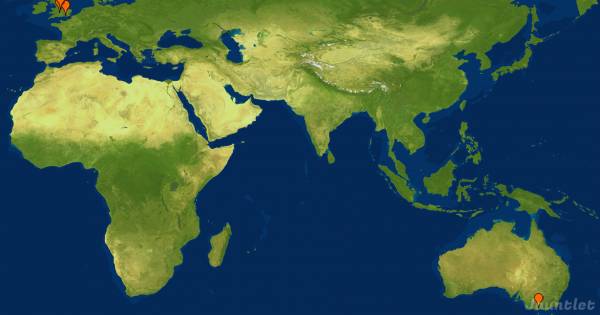 My solo pilgrimage to the motherland
9 May - 23 Jun 2019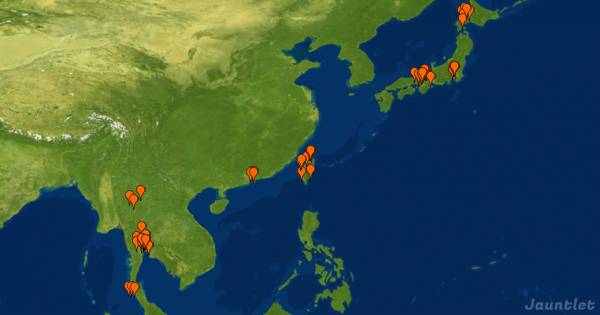 #QZaroundtheworld
4 Dec 2013 - 21 Jun 2019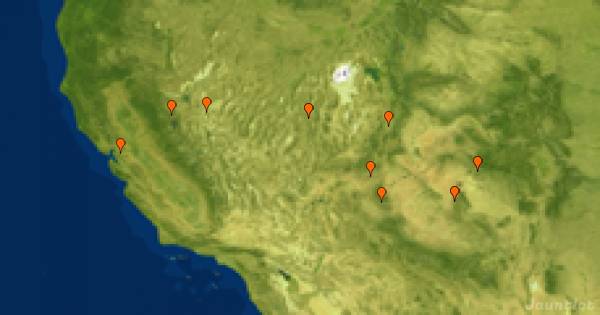 4 Corners Adventure-June 3-13, 2019
3 - 15 Jun 2019
This will be another travel adventure with our friends Bob & Marilyn. Our destination is 4 Corners where Colorado, New Mexico, Utah & Nevada all meet in one spot. We're hoping for some side trips to Pink Sands, Mesa Verde and possibly the...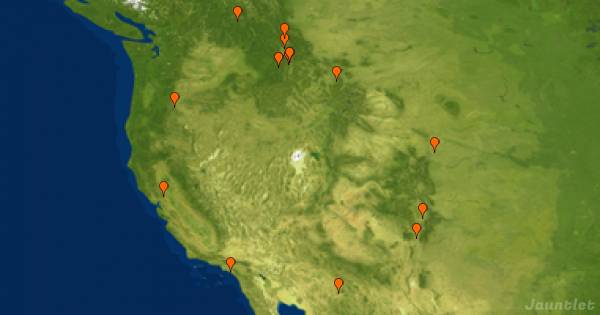 Resetting our heads
20 Apr - 13 Jun 2019
After almost 17 months of going full steam on rebuilding our home lost in the Thomas Fire, we're taking a break. The bids to rebuild were getting close to double our budget (and we got that price from 2 seperate GC's). After fighting a hard fight,...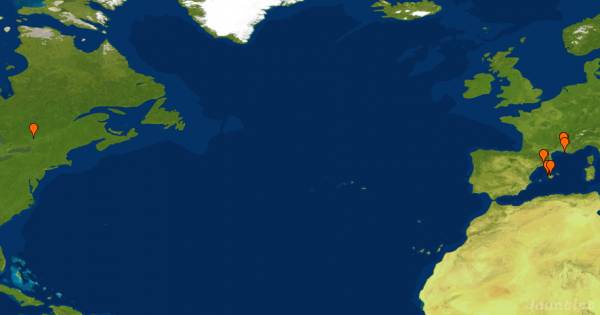 Barcelone, Majorque et Provence
26 Apr - 9 Jun 2019
Louise et moi allons visiter Barcelone pendant 4 jours, puis nous demeurerons à 4 endroits différents de l'île de Majorque pendant 4 semaines, puis nous serons près de Carpentras en Provence pendant 2 semaines. Durant ce séjour européen, nous...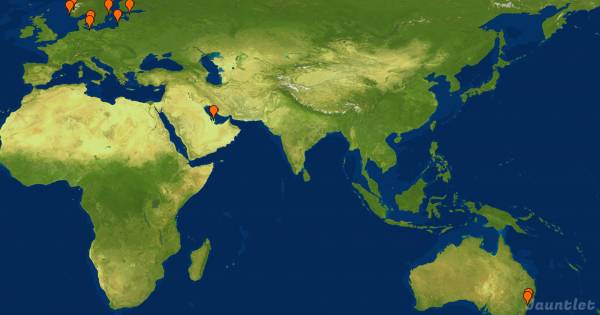 Scandinavia via Doha
4 May - 8 Jun 2019
May 4 2019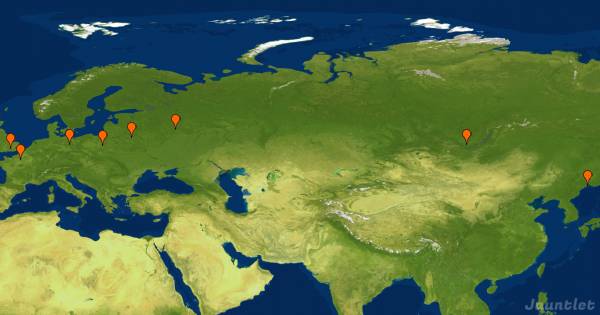 Testeen
2 - 10 Jun 2019
test tes test test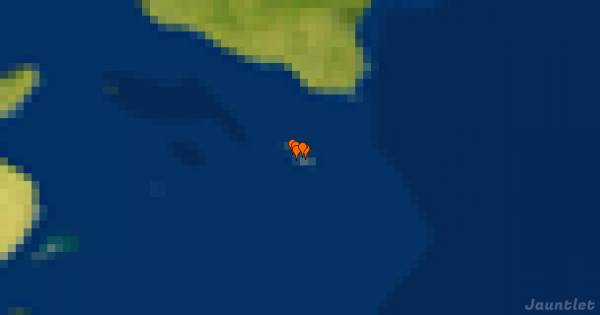 Malta - May 2019
16 - 23 May 2019
A brief record of our first visit to Malta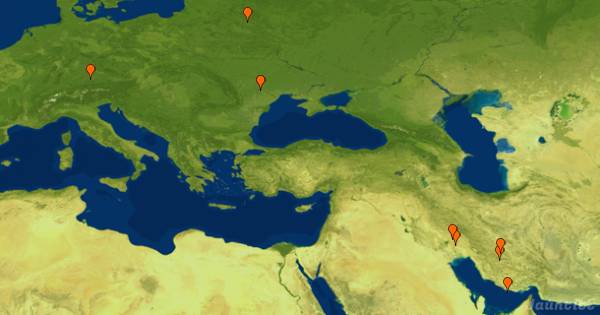 Ostrvo Kish, Iran
30 Apr - 13 May 2019
Ostrvo Kish (Kiš) je zgodno smešteno u naftom bogatom i toplom Persijskom zalivu. Osamdesetak kilometara dalje, na drugoj strani, nalazi se Dubai, a nešto istočnije je izlaz iz Persijskog zaliva Hormuz. Prolaz Hormuz vrata su P. zaliva i njegov...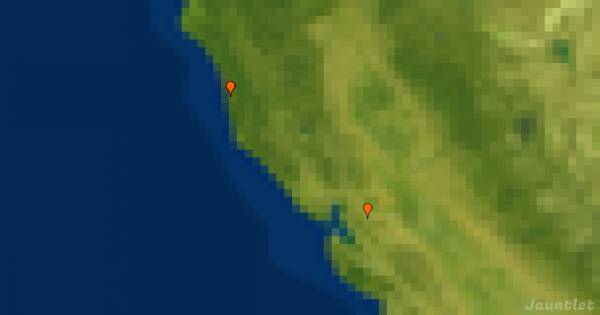 Fort Bragg, May 3-7, 2019
3 - 8 May 2019
Long weekend on the coast...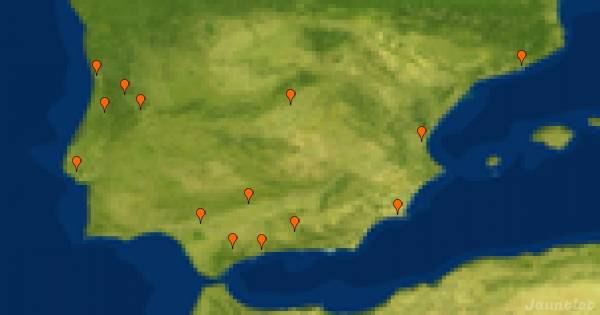 Europa 2019
31 Mar - 30 Apr 2019
The Mistake
18 Jun 2018 - 30 Apr 2019
When it comes to being a traveler you have so many options in which way you chose to travel, I knew from the beginging I wanted to buy a 4x4 and see Australia but what I didn't realise is the mistakes you can make.
Death Valley 2019-April 15-22, 2019
15 - 23 Apr 2019
First Trip of the New Year!
Top Travel Destinations
Jauntlet Mobile App
Get Jauntlet for iOS or Android. For other devices, go to jauntlet.com on a web browser.