Follow Journeys and Explore Travel Destinations
Popular Travel Blogs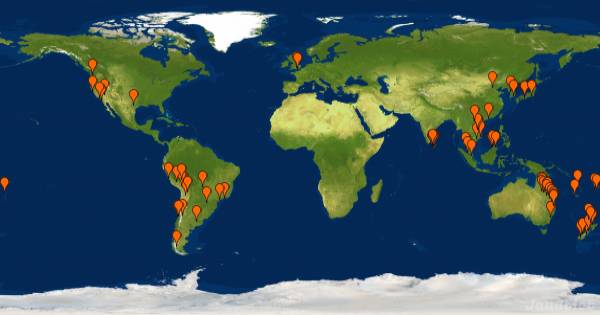 Olly and Ruth's World Tour
17 Mar 2016 - 24 Jul 2018
Travelling notes of a Plummy and a Brummie.
The Hugo Diaries
9 Jul 2015 - 12 Mar 2017
Panamerican adventure in a LR Defender called Hugo!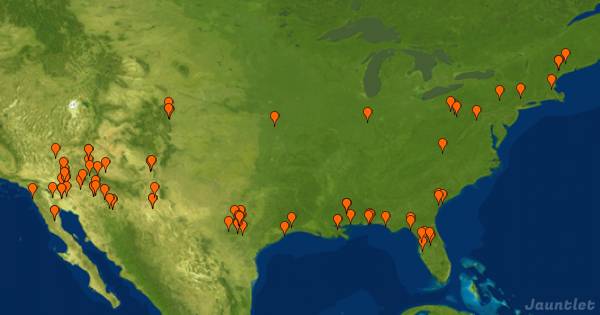 Driving Miss Dot 2016/2017
29 Nov 2016 - 7 Jun 2017
Well here we go! Off on our first big adventure across the USA! We left Maine on November 29th, 2016. Follow us on our maiden voyage!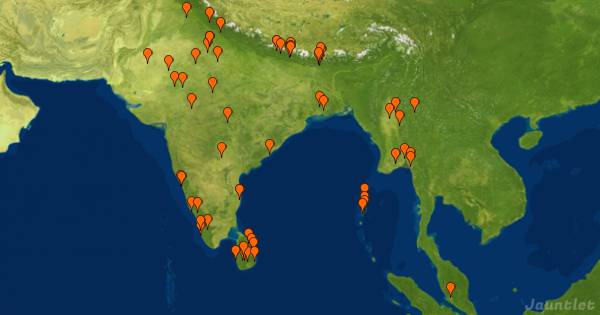 Charlotte travels India, Nepal, Myanmar and Sri Lanka
11 Jan - 1 Jun 2017
Follow me travel India, Nepal, Myanmar and Sri Lanka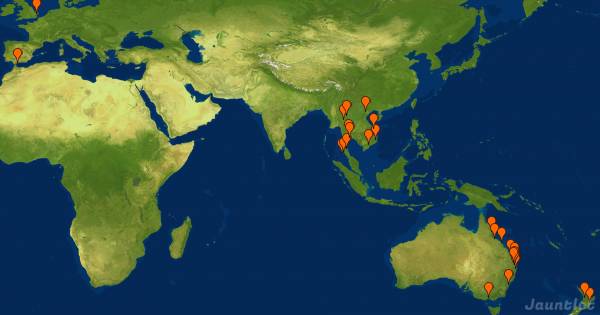 Danielle and Grants Travel Experience 2016-17
9 Jul 2016 - 15 Mar 2017
"Hello from the other side"...of the world not whatever romantic concept Adele is edging towards with her lyrics.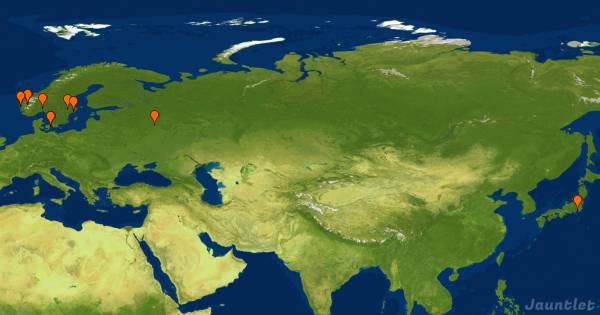 Scandinavia Trip
11 Aug - 7 Sep 2016
August trip to Sweden, Norway, Denmark 2016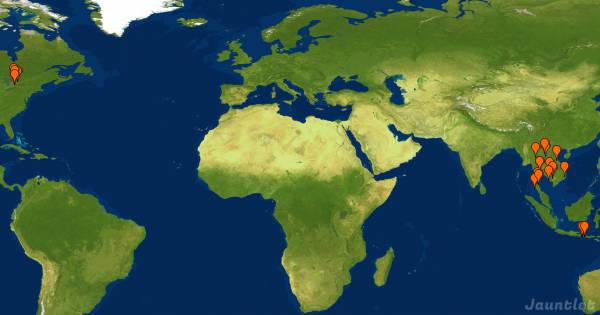 South East Asia
4 Mar - 10 Sep 2016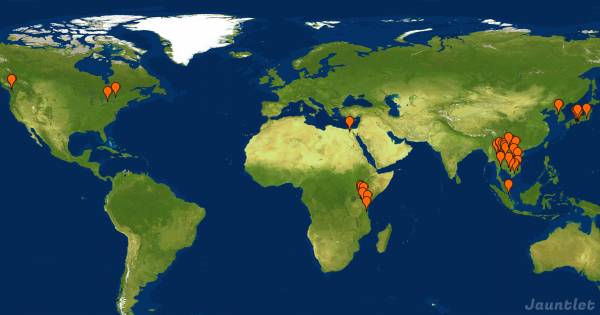 Vaguebonding! From Asia to Africa
18 May - 17 Sep 2015
I'll be bouncing around Asia and East Africa over the course of the next few months, and this is where I've decided to document it all! (mainly so that my long-term memory doesn't have to feel too guilty about its inevitable failure in...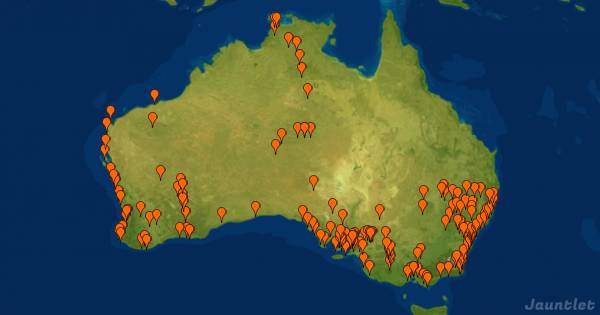 Australia trip 1st section
17 Oct 2013 - 21 Mar 2016
Going around the big block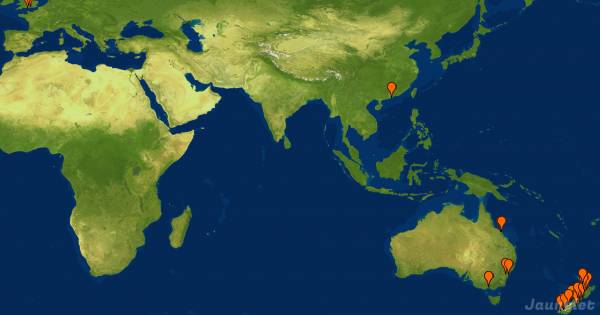 There and back again
28 Dec 2015 - 27 Feb 2016
Our 5 week adventure to Australia and New Zealand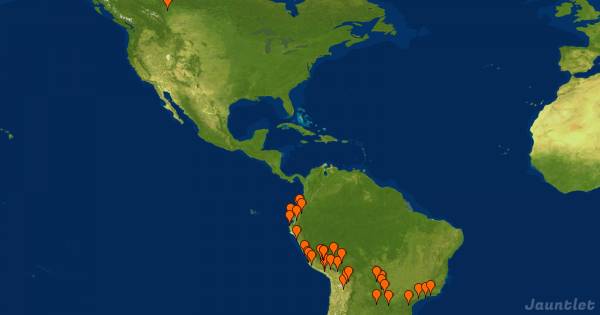 Girl vs. South America
29 Apr - 12 Jul 2015
Two and a half months in South America: Ecuador, Peru, Bolivia, Paraguay, Argentina and Brazil. Food. Nature. Culture. More food.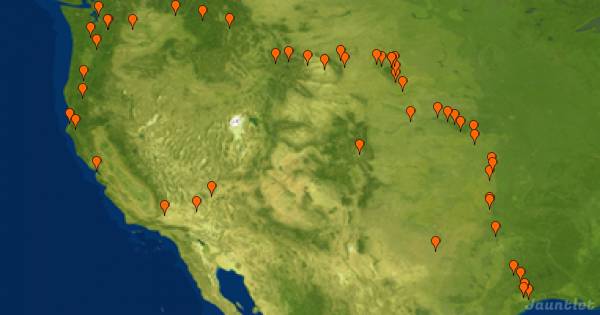 1st Annual USA RoadTrip
12 Jun - 9 Aug 2015
This is a blog me and my cousin are gonna do for our entire 6000+ mile road trip.
Pacific Crest Trail
28 Apr - 4 Sep 2015
Wow! The time of my pilgrimage is almost upon me. 2664 miles loom ahead of me. Alot of time for reflection and looking forward. I am about to undertake the biggest task of my life. To walk from the US/mexican border north into BC Canada. Though...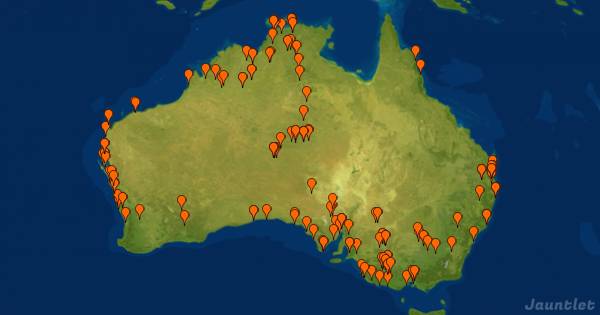 Tony & Maureen Driving Oz.......2 carravanning nerds
8 Nov 2013 - 23 Dec 2014
From there to here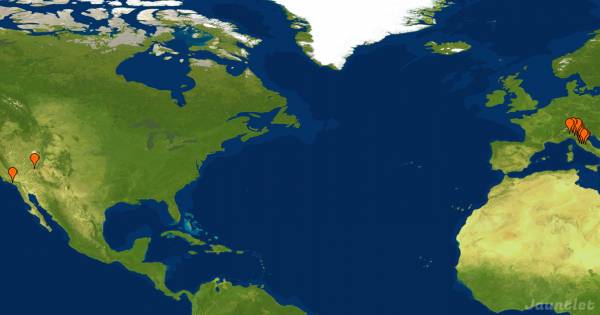 Viaggio a Italia 2014
26 Sep - 20 Nov 2014
Follow along with us as we travel around Italy.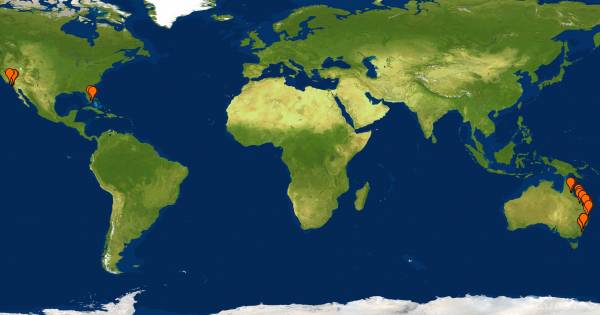 Aus East Coast Road Trip Of Dreams
13 Jan - 29 Jul 2014
Two girls, one car (named Bruce), 1700km from Cairns to Brisbane in ten days of treacherous debauchery, bad taste jokes and questionable music choices.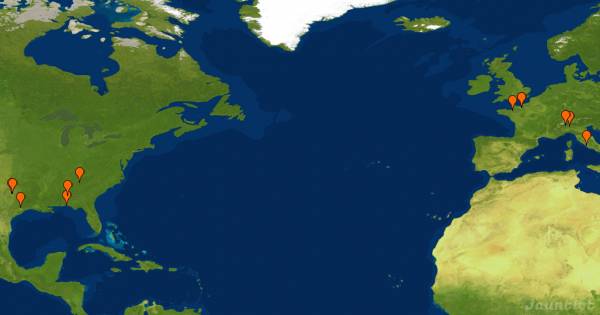 Pilgrim Heart
28 May - 3 Jul 2013
A Nun-run taken to the international arena Begging Our Good Lord to refresh this one life journey with adventure and traveling prayer. With you, my heart full of wonder adn your intentions, I (we) set out to Europe to walk with my Lord in...
Summer 2018
28 Jun - 30 Sep 2018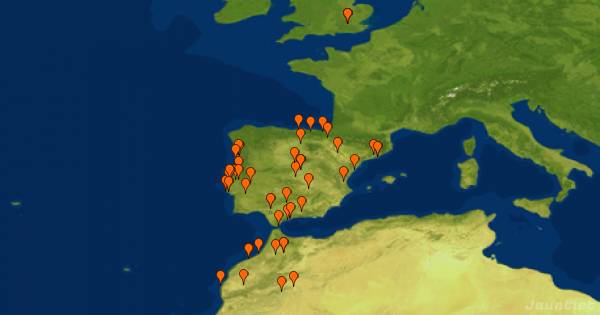 Spain/Morocco/Portugal
25 Sep - 30 Oct 2018
I've never been to any of these countries !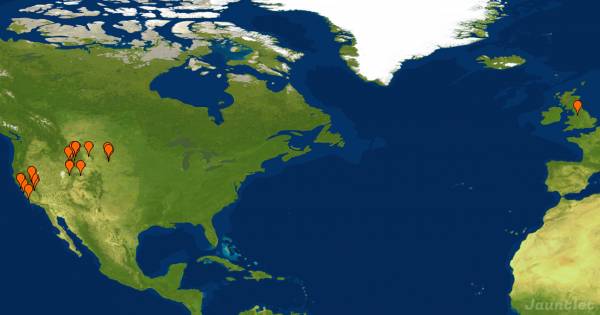 Road Trip 2018
10 Sep - 14 Oct 2018
Tony and Alison's US national parks road trip 10 September to 15 October 2018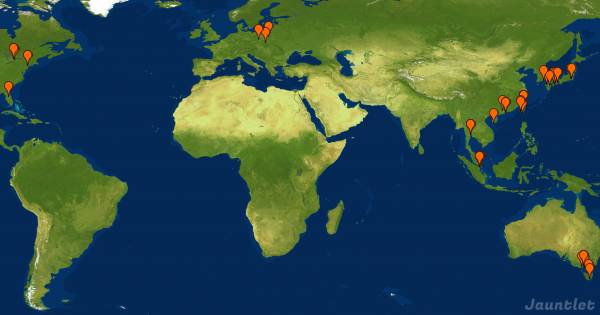 Formosa Republic
2 Jan 2015 - 15 Oct 2018
First timeout for 2015. Taipei revisited and inaugural journey to the second largest city of Kaohsiung. Mystery of 胡须张's hip english name unravelled. Haha. Anyway Taiwan was once upon a time known as the Republic of Formosa which lasted only...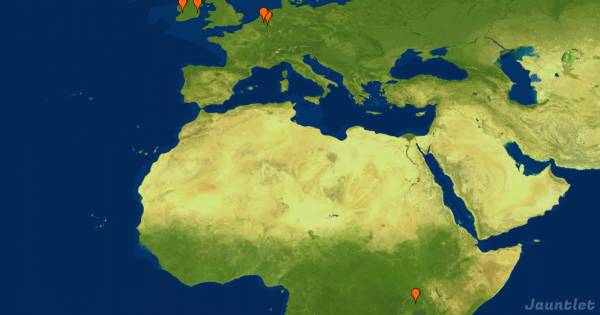 Test
8 Sep - 14 Oct 2018
Test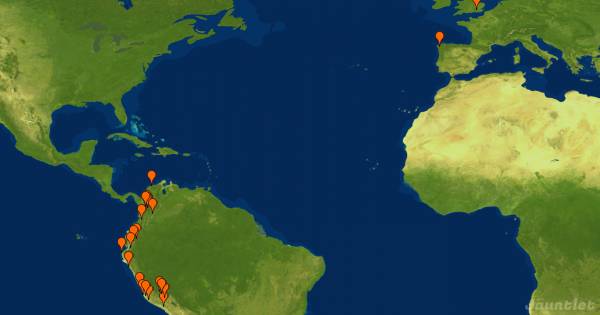 Stomping through Spain - Camino de Santiago
4 Apr - 29 Sep 2018
More shells than The Little Mermaid.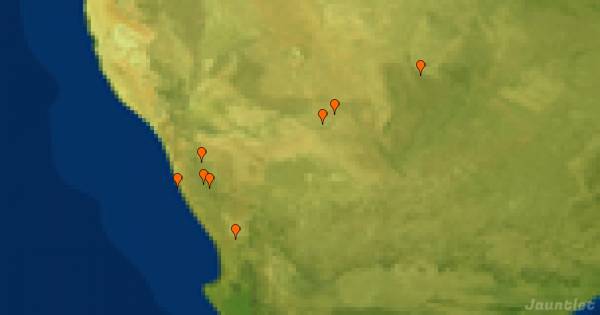 Namaqualand
24 - 30 Aug 2018
Namaqualand flower trip has finally been ticked off my bucket list
Grèce
21 Aug - 7 Sep 2018
Notre roadtrip en Grèce...
Top Travel Destinations
Jauntlet Mobile App
Get Jauntlet for iOS or Android. For other devices, go to jauntlet.com on a web browser.