Follow Journeys and Explore Travel Destinations
Popular Travel Blogs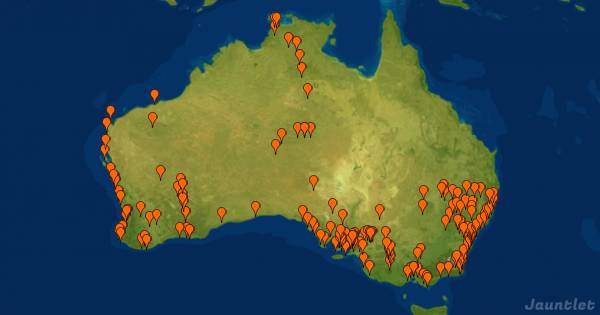 Australia trip 1st section
17 Oct 2013 - 14 Dec 2018
Going around the big block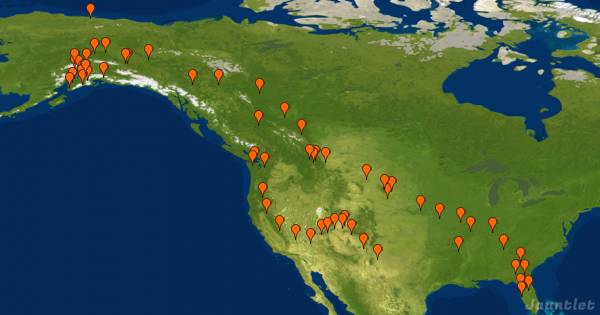 Cruiser Lance Adventure
14 Dec 2017 - 11 Nov 2018
D and Margaret are retired and plan adventures in retirement. They sailed 3,500 nautical miles on their sailboat, Fly Away, in 2015-2017, in Florida and the Bahamas. See SailingFlyAway.blogspot.com. Their new adventure is land cruising. They have a...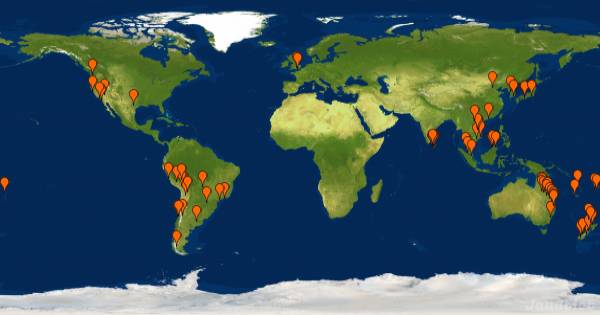 Olly and Ruth's World Tour
17 Mar 2016 - 24 Jul 2018
Travelling notes of a Plummy and a Brummie.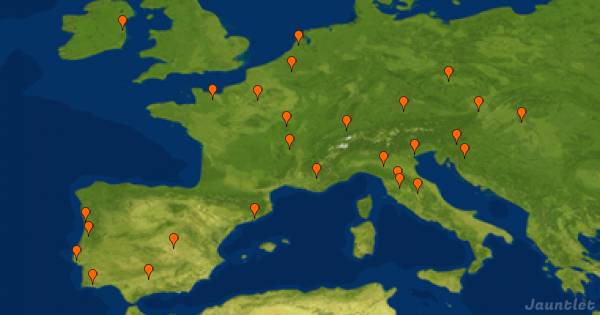 Bakenberger Eurotrip
12 Sep - 13 Dec 2017
Welcome to our blog. We've set this up as both a way for our family to keep track of our progress, as well as a place to share some photos. Enjoy!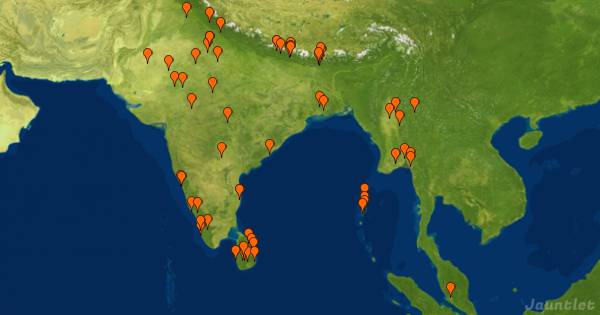 Charlotte travels India, Nepal, Myanmar and Sri Lanka
11 Jan - 1 Jun 2017
Follow me travel India, Nepal, Myanmar and Sri Lanka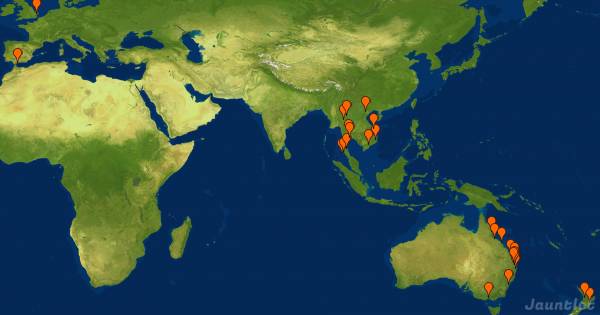 Danielle and Grants Travel Experience 2016-17
9 Jul 2016 - 15 Mar 2017
"Hello from the other side"...of the world not whatever romantic concept Adele is edging towards with her lyrics.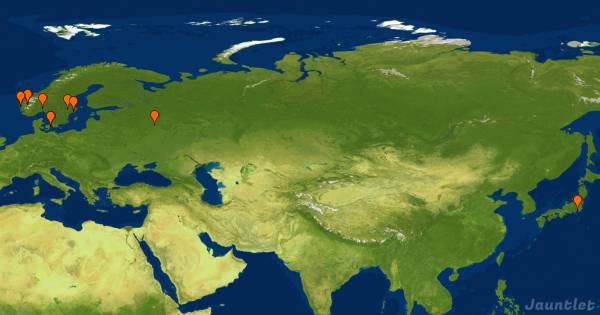 Scandinavia Trip
11 Aug - 7 Sep 2016
August trip to Sweden, Norway, Denmark 2016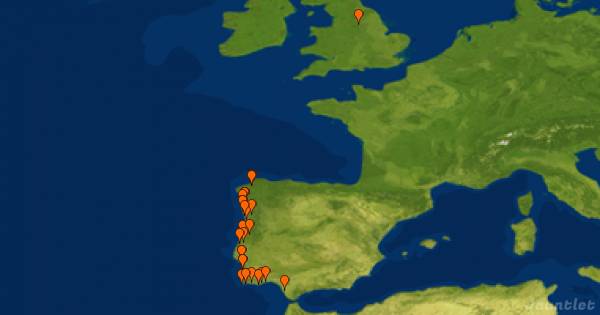 Melanie and Chris's sailing and travel news
19 May - 11 Sep 2016
Melanie has decided that a 4 page email every couple of months is no longer the way to go so here is the start of our Jauntlet travel blog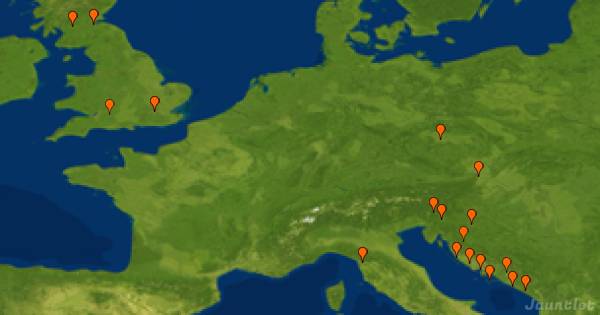 Adventures through the Balkans and more
7 May - 18 Jun 2016
Follow my journey through Czech Republic, Austria, Slovenia, Croatia, Bosnia and Herzegovina, Montenegro, Italy, UK including Scotland.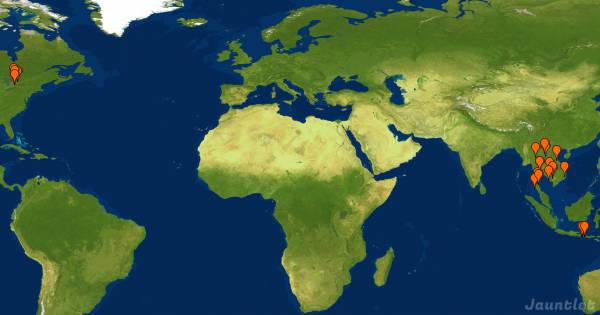 South East Asia
4 Mar - 10 Sep 2016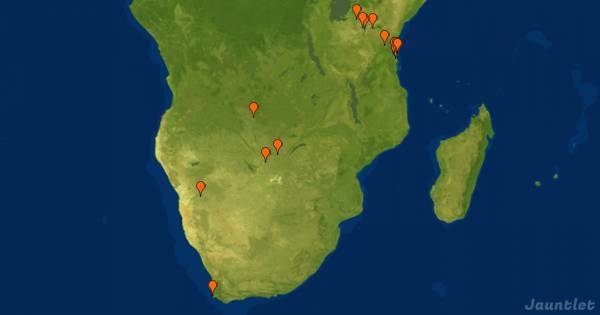 Bridget's African Adventure
7 Aug - 4 Sep 2016
Something has always intrigued me about the African continent. Home to the oldest eco-system in the word, the cradle of human kind and the debilitating resource curse. To me, Africa embodies the very essence of adventure. This is a blog detailing my...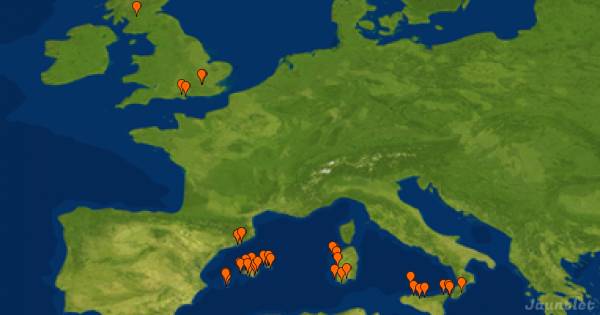 Sailing
18 Sep 2015 - 11 Aug 2016
Penny & Sandy have bought a sailing yacht & plan to spend a year or two sailing from one end of the Mediterranean and back again. The plan is to winter in Cyprus. Journey start date is likely 10 June 2016! This travel blog follows the process...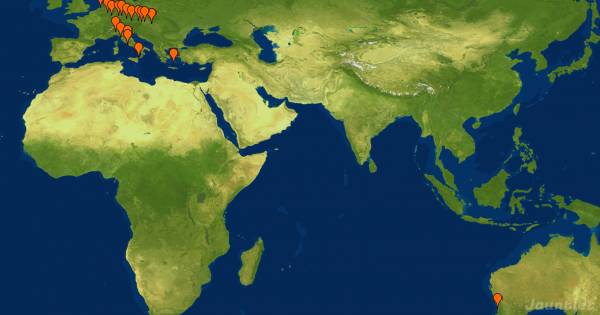 Europe 2016
17 May - 10 Jul 2016
A two month holiday around Europe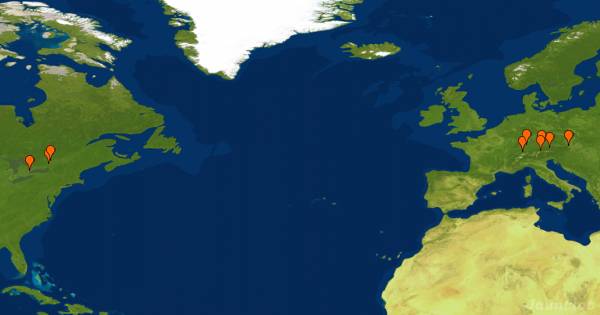 Germany, Austria & Switzerland 2016
26 Feb - 22 Mar 2016
This blog will highlight the March Break trip to Europe that students from SF are going on.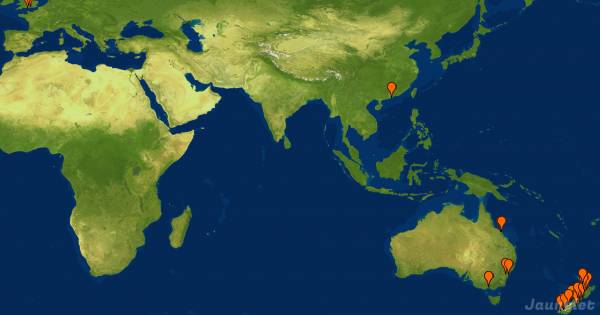 There and back again
28 Dec 2015 - 27 Feb 2016
Our 5 week adventure to Australia and New Zealand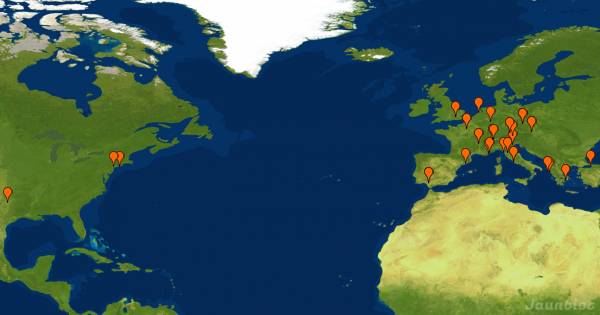 Making Mistakes with Mia
13 May - 8 Aug 2015
Mistakes are the growing plans of wisdom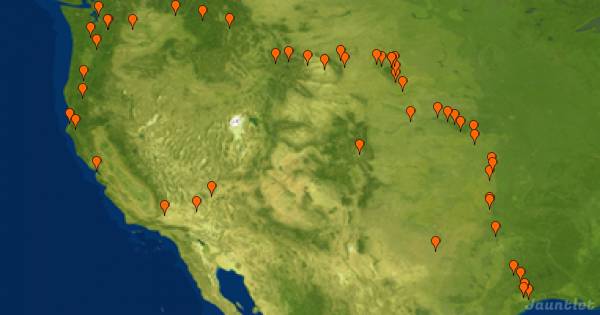 1st Annual USA RoadTrip
12 Jun - 9 Aug 2015
This is a blog me and my cousin are gonna do for our entire 6000+ mile road trip.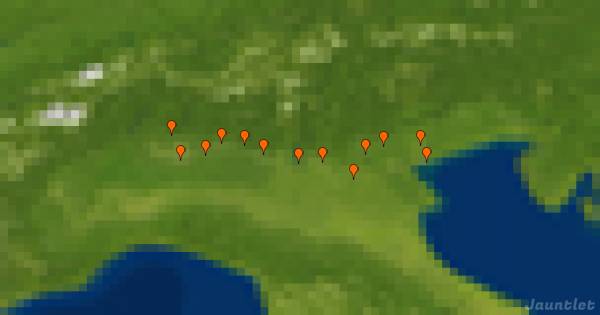 Milano a Venezia su Biciclette
11 - 26 Jul 2015
11 days and 500 kilometers of biking from Milan to Venice in a heat wave, with a final stop in Como.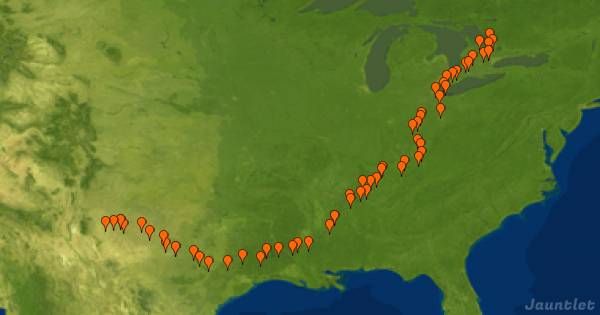 The TumbleWeed Project
3 Sep 2014 - 6 Jan 2015
We're traveling across North America on two, home made, electric assist tricycles, in search of people living alternatively.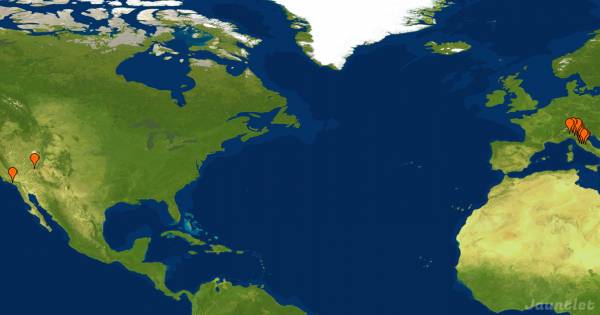 Viaggio a Italia 2014
26 Sep - 20 Nov 2014
Follow along with us as we travel around Italy.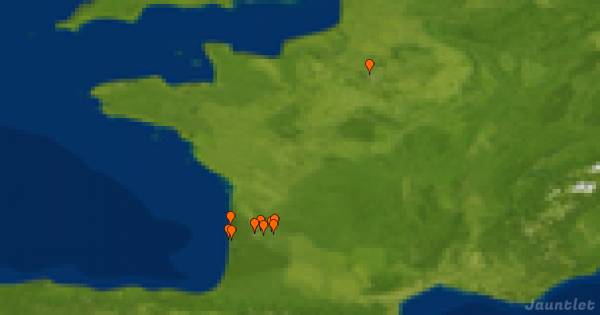 Bordeaux en Vélo
21 Jun - 6 Jul 2014
11 days and 360 kilometers of biking bookened by Bordeaux and Paris.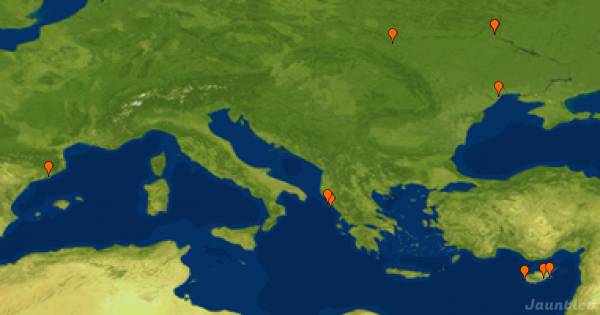 Post-Pandemic Travels
30 Jun - 3 Sep 2021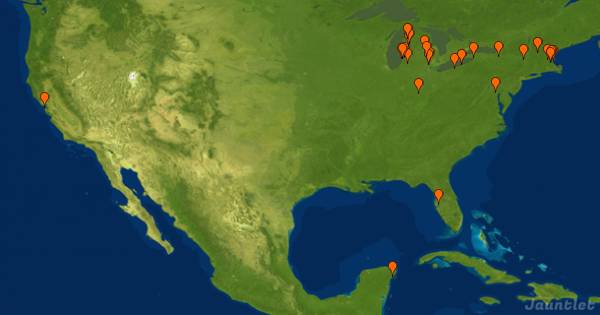 LazyD Venture Voyagr 3 Messerfest 2021
23 Jun - 10 Sep 2021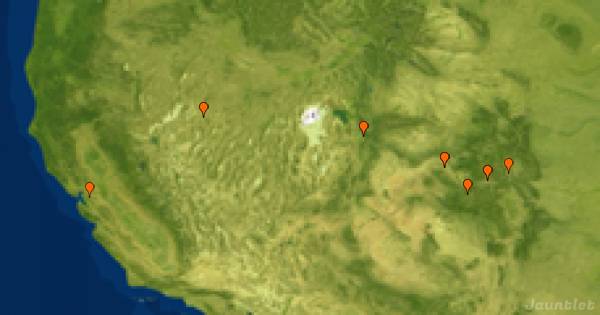 Colorado Bound-July 2021
16 Jul - 1 Aug 2021
This trip will be the first long-range trip that we've taken in the trailer since the start of the pandemic. I hope we can remember how to camp!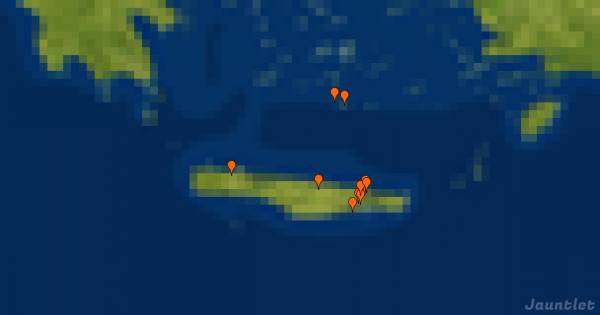 Shifting Gears With The Kids in Crete and Santorini August 4 - 13, 2021
5 - 13 Aug 2021
Top Travel Destinations
Jauntlet Mobile App
Get Jauntlet for iOS or Android. For other devices, go to jauntlet.com on a web browser.