Follow Journeys and Explore Travel Destinations
Popular Travel Blogs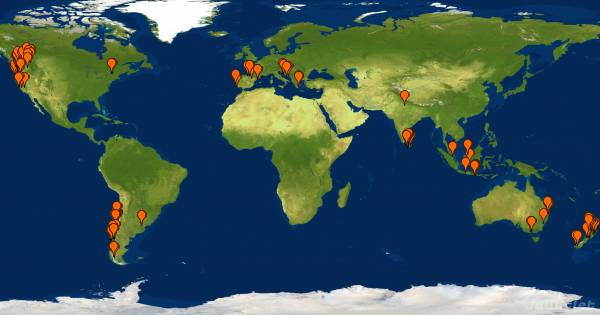 Drifting Off Course
17 Jun 2017 - 19 Aug 2018
Blog by Harper of our year of travel June- pacific northwest rafting with friends July/August- road tripping around British Columbia, PNW, and California in our truck with roof top tent Aug 23rd-Dec 12th- Chile/Argentina Dec 13-Jan 9th- New Zealand Jan-...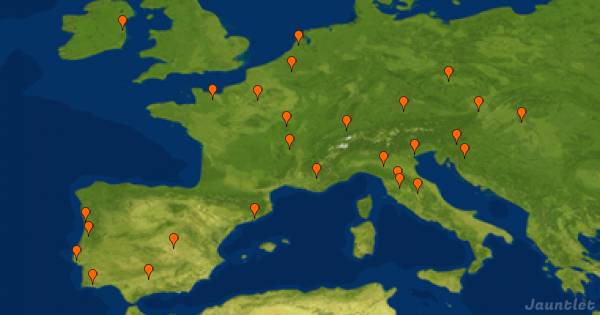 Bakenberger Eurotrip
12 Sep - 13 Dec 2017
Welcome to our blog. We've set this up as both a way for our family to keep track of our progress, as well as a place to share some photos. Enjoy!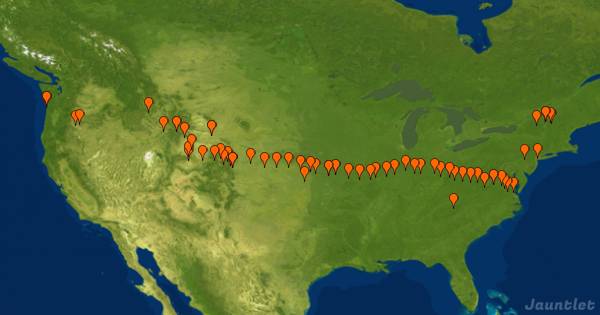 Pedalling for Affordable Housing
7 May - 26 Oct 2017
Follow me as I travel from Virgina Beach, VA to Cannon Beach, OR in an effort to support affordable housing across the cental United States!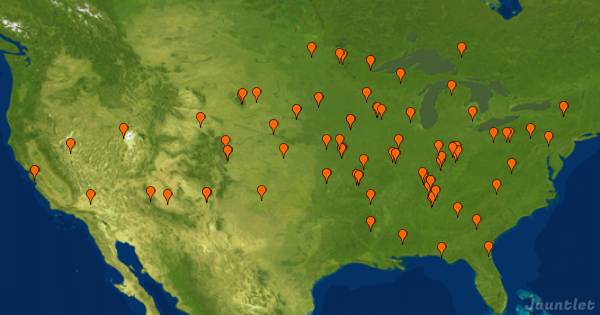 Coddiewomple USA with the Hill's
4 Apr - 20 Sep 2017
Rick and Cheryl along with Heidi are about to leave on April 5 for a 6 month RV adventure traveling through the south, midwest, a some northern stops too. You are welcome to follow on the map and see where we are?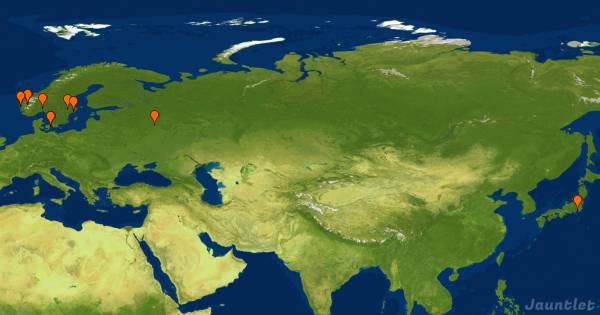 Scandinavia Trip
11 Aug - 7 Sep 2016
August trip to Sweden, Norway, Denmark 2016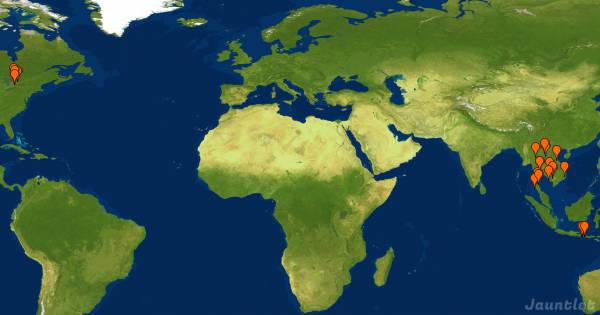 South East Asia
4 Mar - 10 Sep 2016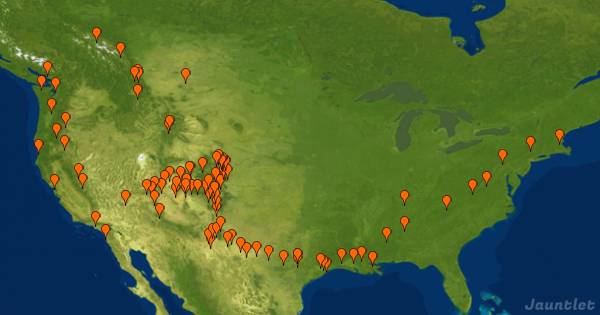 Road tripping
17 Jun - 4 Aug 2016
Derek and Megan travel 56 days across the US!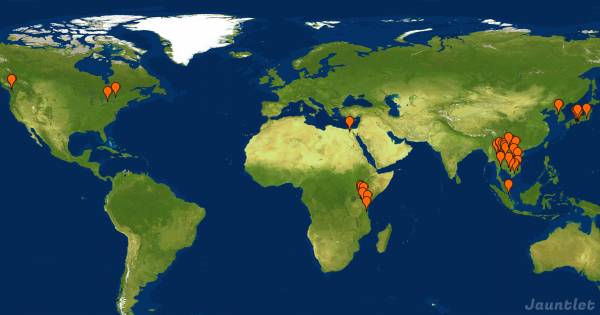 Vaguebonding! From Asia to Africa
18 May - 17 Sep 2015
I'll be bouncing around Asia and East Africa over the course of the next few months, and this is where I've decided to document it all! (mainly so that my long-term memory doesn't have to feel too guilty about its inevitable failure in...
Motorbike trip durch Vietnam
4 Dec 2015 - 24 Mar 2016
Hi, bei diesem Blog geht's hauptsächlich ums Motorrad, eine Honda Win names Lucy, die Strecke und ein bisschen drumherum. Natürlich habe ich auch andere liebe und interessante Leute getroffen und habe auch viel Spaß, aber darum geht es hier...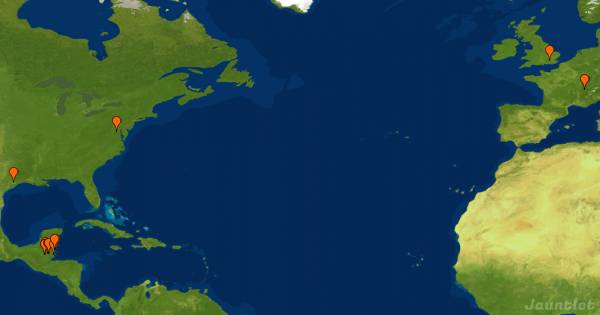 Didi in Belize & Guatemala
10 - 31 Mar 2016
Wedged between Mexico and Guatemala, the tiny and eclectic country of Belize has become one of the most popular eco tourism destinations in Central America for the intrepid traveler. Lush tropical rain forests, pristine beaches, ancient Maya cities,...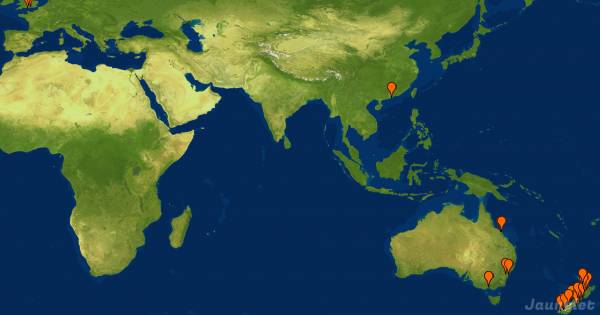 There and back again
28 Dec 2015 - 27 Feb 2016
Our 5 week adventure to Australia and New Zealand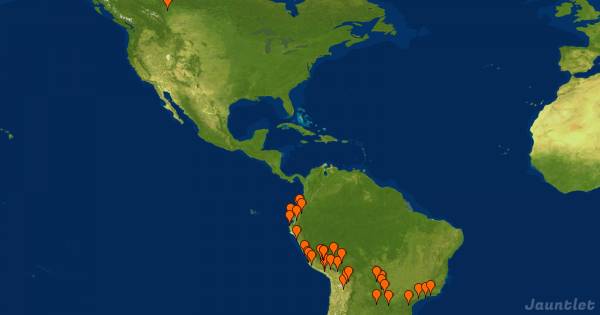 Girl vs. South America
29 Apr - 12 Jul 2015
Two and a half months in South America: Ecuador, Peru, Bolivia, Paraguay, Argentina and Brazil. Food. Nature. Culture. More food.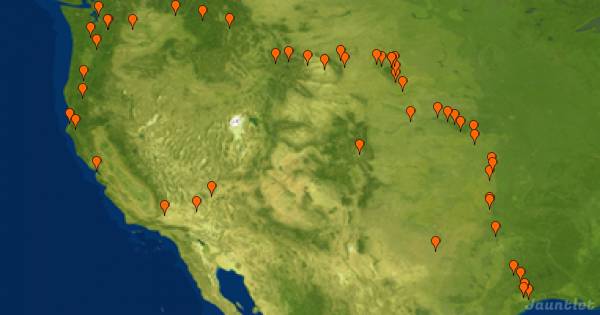 1st Annual USA RoadTrip
12 Jun - 9 Aug 2015
This is a blog me and my cousin are gonna do for our entire 6000+ mile road trip.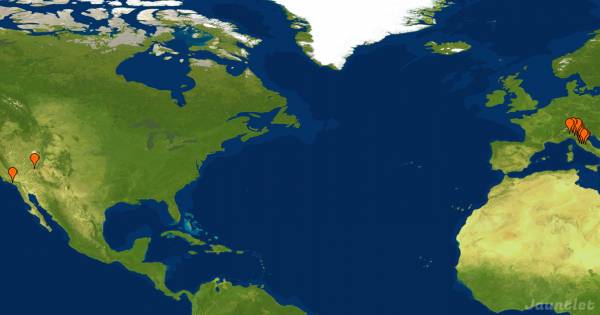 Viaggio a Italia 2014
26 Sep - 20 Nov 2014
Follow along with us as we travel around Italy.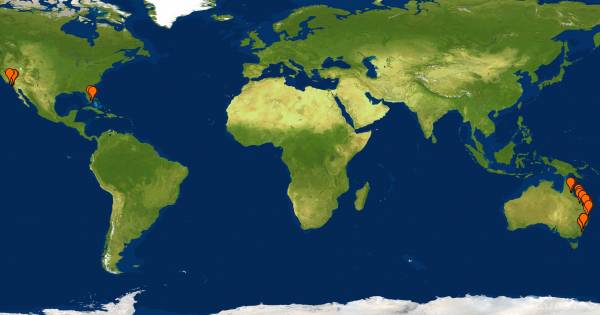 Aus East Coast Road Trip Of Dreams
13 Jan - 29 Jul 2014
Two girls, one car (named Bruce), 1700km from Cairns to Brisbane in ten days of treacherous debauchery, bad taste jokes and questionable music choices.
South Africa
18 - 26 Jan 2020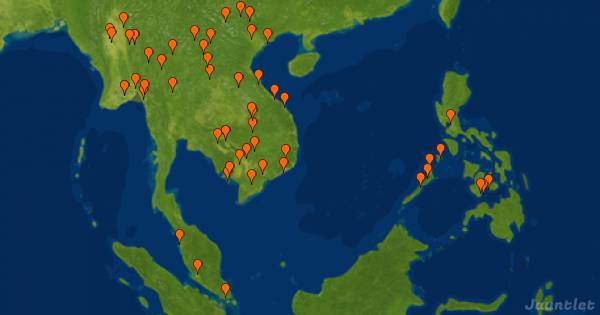 Phil2asia
15 Oct 2019 - 26 Jan 2020
Grand Tour 2019
25 - 30 Jan 2020
60 days touring Europe by motorcycle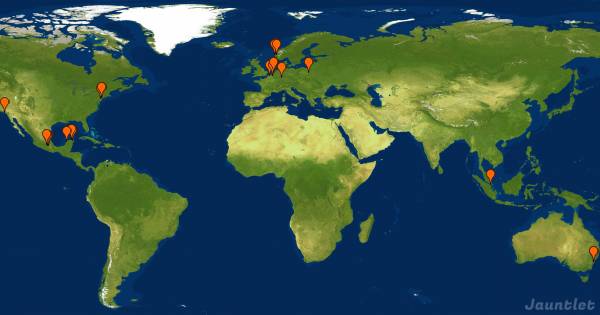 J&B's final trip (Before kids)
21 Dec 2019 - 22 Jan 2020
5 weeks off work, 7 countries, 2 Muffles.
2019 Christmas in Seattle
24 - 30 Dec 2019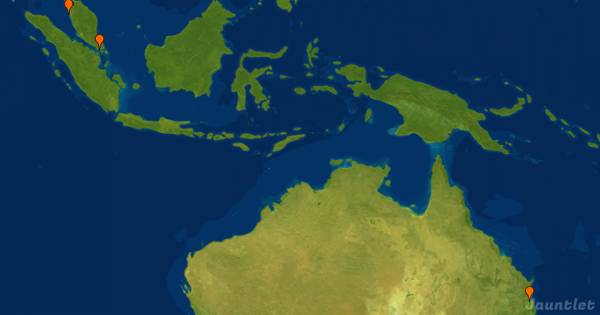 Penang (Pearl of the Orient)
25 Dec 2019 - 6 Jan 2020
Penang is a Malaysian State and Island on the northwest coast of Peninsula Malaysia. The name 'Penang' comes from the Malay name 'Pulau Pinang' which means' The Island of the Areca Nut Palm'. In modern history Penang was...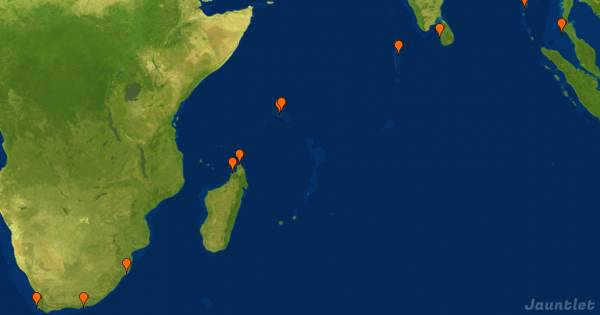 Cruising along the coast of South Africa and the Indian Ocean Islands
31 Oct - 29 Nov 2019
Flying to Cape Town to pick up cruise ship - Fred Olsen's Boudicca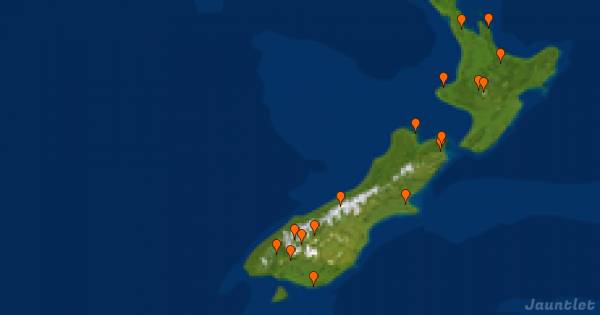 Nový Zéland 2019
23 Nov - 15 Dec 2019
India2019
22 Nov - 9 Dec 2019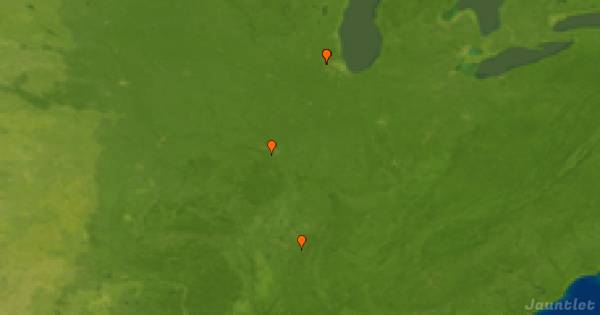 Thanksgiving in Geneva 2019
22 Nov - 2 Dec 2019
We arrive early to see Emma's school play, Little Mermaid. Phil and family come for Thanksgiving.
Top Travel Destinations
Jauntlet Mobile App
Get Jauntlet for iOS or Android. For other devices, go to jauntlet.com on a web browser.