Follow Journeys and Explore Travel Destinations
Popular Travel Blogs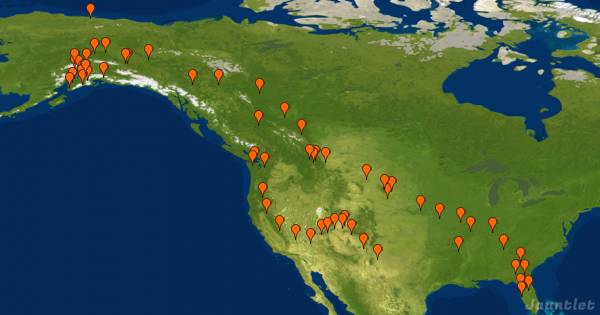 Cruiser Lance Adventure
14 Dec 2017 - 11 Nov 2018
D and Margaret are retired and plan adventures in retirement. They sailed 3,500 nautical miles on their sailboat, Fly Away, in 2015-2017, in Florida and the Bahamas. See SailingFlyAway.blogspot.com. Their new adventure is land cruising. They have a...
The Hugo Diaries
9 Jul 2015 - 12 Mar 2017
Panamerican adventure in a LR Defender called Hugo!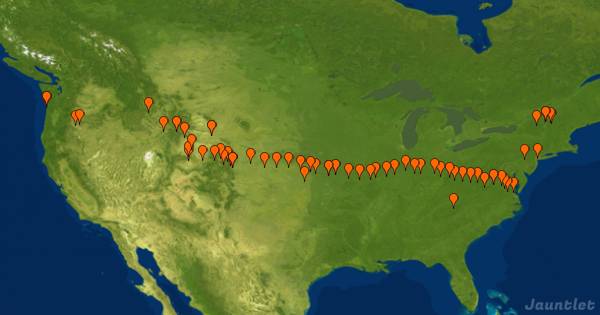 Pedalling for Affordable Housing
7 May - 26 Oct 2017
Follow me as I travel from Virgina Beach, VA to Cannon Beach, OR in an effort to support affordable housing across the cental United States!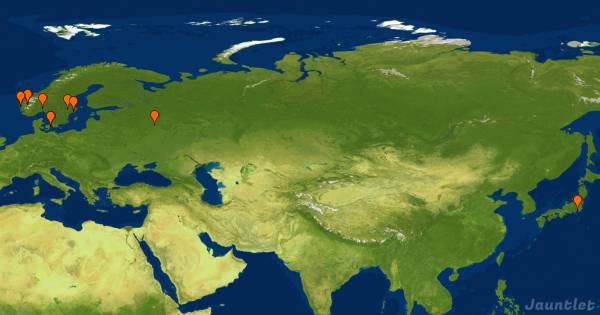 Scandinavia Trip
11 Aug - 7 Sep 2016
August trip to Sweden, Norway, Denmark 2016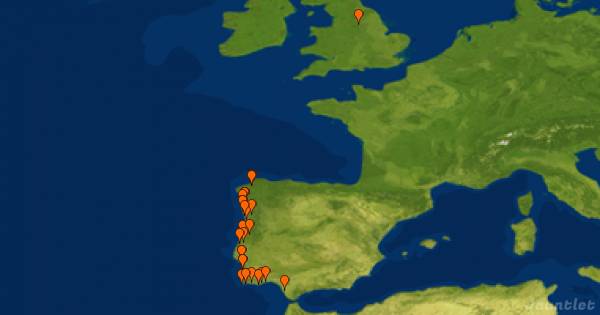 Melanie and Chris's sailing and travel news
19 May - 11 Sep 2016
Melanie has decided that a 4 page email every couple of months is no longer the way to go so here is the start of our Jauntlet travel blog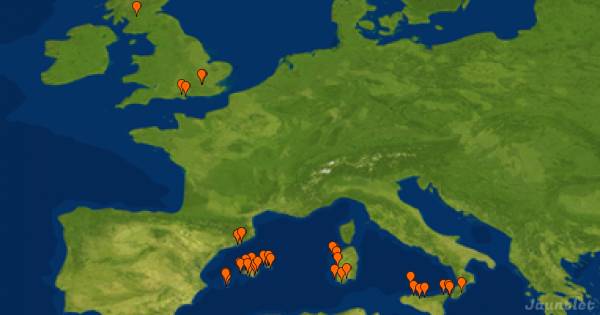 Sailing
18 Sep 2015 - 11 Aug 2016
Penny & Sandy have bought a sailing yacht & plan to spend a year or two sailing from one end of the Mediterranean and back again. The plan is to winter in Cyprus. Journey start date is likely 10 June 2016! This travel blog follows the process...
Motorbike trip durch Vietnam
4 Dec 2015 - 24 Mar 2016
Hi, bei diesem Blog geht's hauptsächlich ums Motorrad, eine Honda Win names Lucy, die Strecke und ein bisschen drumherum. Natürlich habe ich auch andere liebe und interessante Leute getroffen und habe auch viel Spaß, aber darum geht es hier...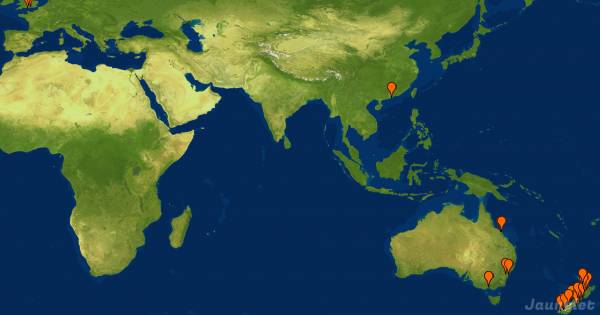 There and back again
28 Dec 2015 - 27 Feb 2016
Our 5 week adventure to Australia and New Zealand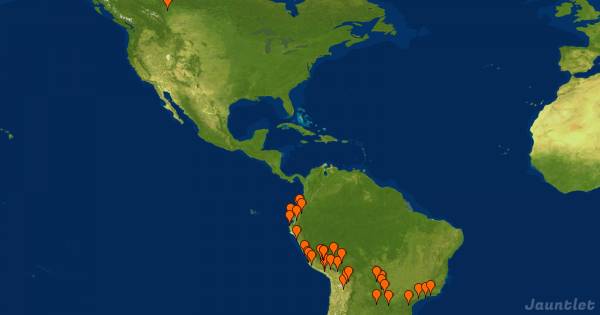 Girl vs. South America
29 Apr - 12 Jul 2015
Two and a half months in South America: Ecuador, Peru, Bolivia, Paraguay, Argentina and Brazil. Food. Nature. Culture. More food.
Pacific Crest Trail
28 Apr - 4 Sep 2015
Wow! The time of my pilgrimage is almost upon me. 2664 miles loom ahead of me. Alot of time for reflection and looking forward. I am about to undertake the biggest task of my life. To walk from the US/mexican border north into BC Canada. Though...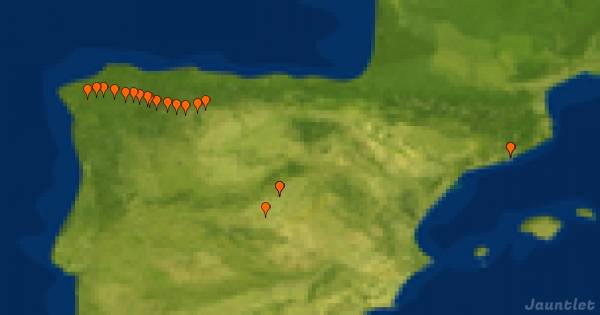 Amanda's Camino de Santiago
3 - 28 Jul 2014
Amanda's and Maria Aineth's adventures in Espana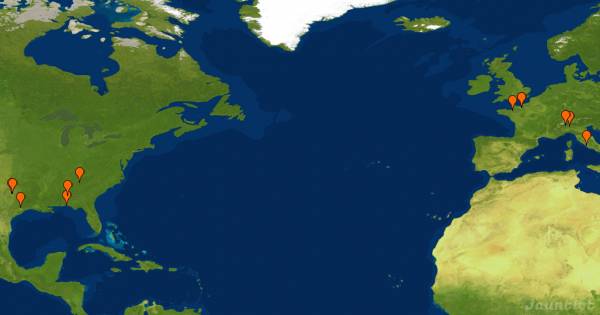 Pilgrim Heart
28 May - 3 Jul 2013
A Nun-run taken to the international arena Begging Our Good Lord to refresh this one life journey with adventure and traveling prayer. With you, my heart full of wonder adn your intentions, I (we) set out to Europe to walk with my Lord in...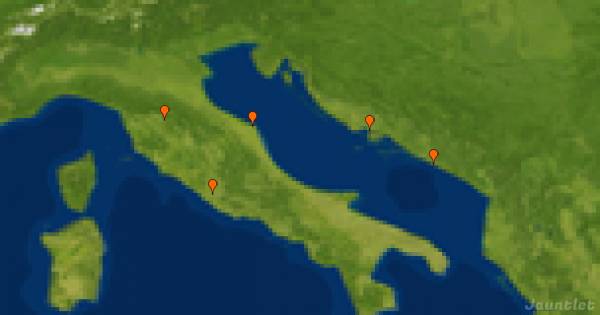 Italy and Croatia
10 - 19 Feb 2019
This is a quick trip to Italy and Croatia, which should be the perfect combination of history, fun, and sun. I've been to Italy several times before, but mostly to the big cities like Rome and Florence, so this time I want to explore smaller towns in...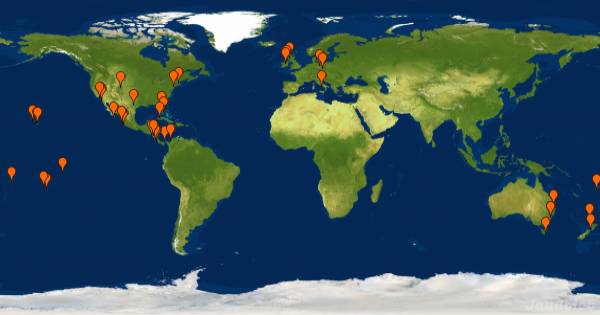 Travel This Universe
16 Dec 2017 - 17 Feb 2019
A avid explorer, CJ is blogging travel, food, and experiences.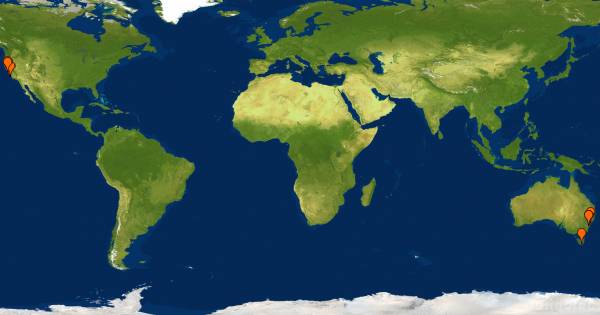 Sydney, Australia and Down Under
6 - 17 Feb 2019
Our Australia vacation to Sydney, Newcastle, Wollongong and Tasmania. An exploration of land and sea in this beautiful region of NSW, Australia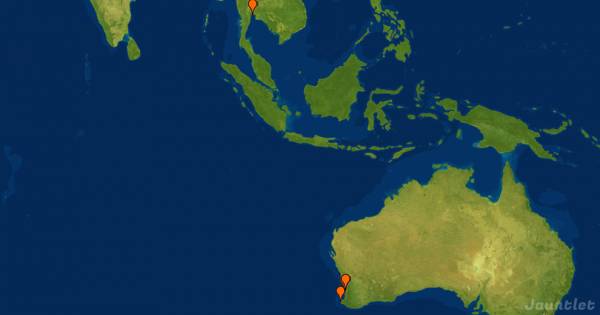 Bangkok happy places
25 Jan - 16 Feb 2019
Tour guru Bangkok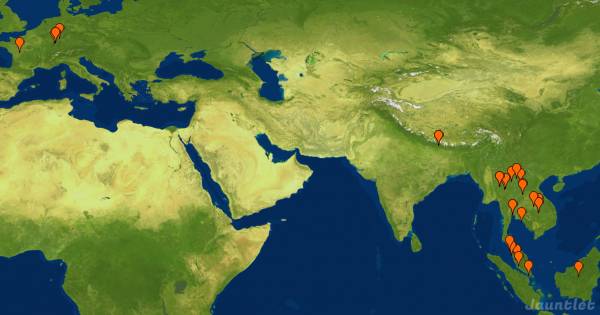 Findthefrenchie
26 Oct 2018 - 16 Feb 2019
Frenchie going around Europe and South East Asia for 9 months. Posts in English and French. Française parcourant l'Europe et l'Asie du sud-est pendant 9 mois. Blog en anglais et en français.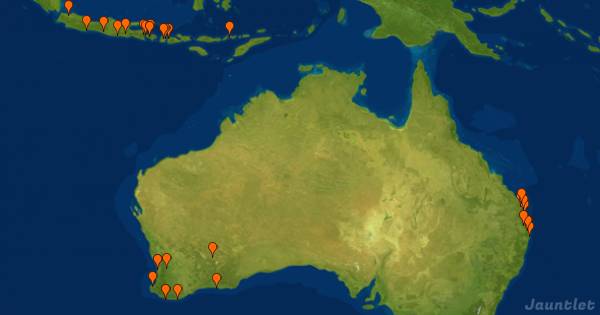 Indonesia/Australia
6 Dec 2018 - 19 Feb 2019
December 5th 2018 - 5 March 2019
The Mistake
18 Jun 2018 - 5 Feb 2019
When it comes to being a traveler you have so many options in which way you chose to travel, I knew from the beginging I wanted to buy a 4x4 and see Australia but what I didn't realise is the mistakes you can make.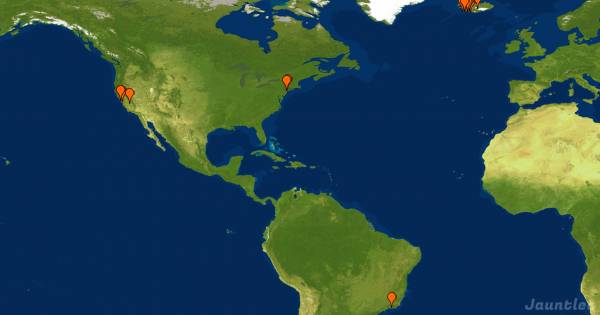 Wonderluster Chronicles
22 Dec 2018 - 9 Feb 2019
Wanderluster Chronicles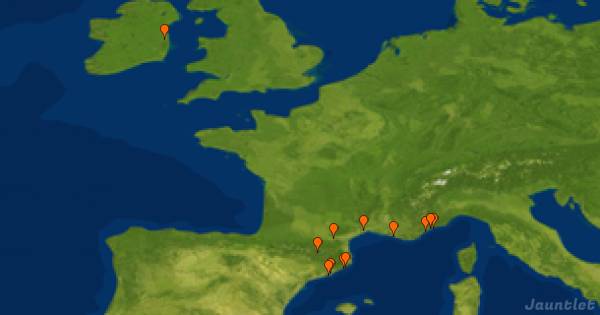 Rolê de Monaco
15 - 27 May 2014
Road Trip com os Brother Daniel Silveira, Mauro Barbosa e John O'Malley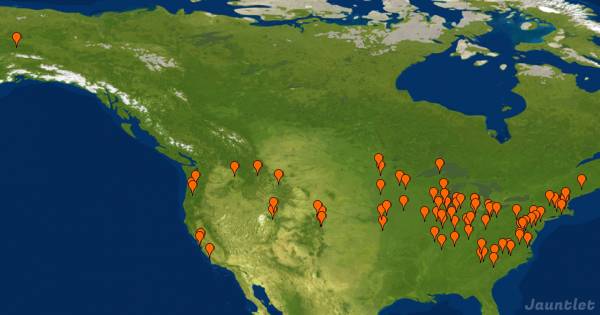 Masters
24 Jan - 9 May 2019
None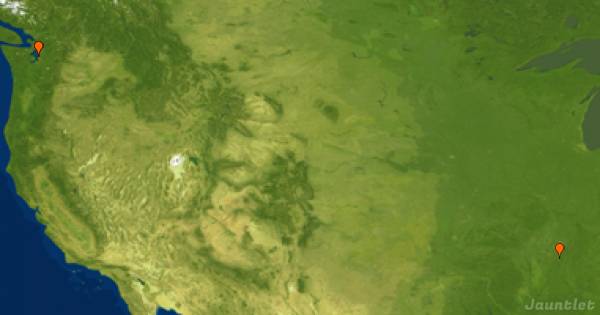 Seattle trip via United Airlines
12 - 17 Jan 2019
Trip was to visit Cindy as she starts radiation and see Hallie's 8th grade play.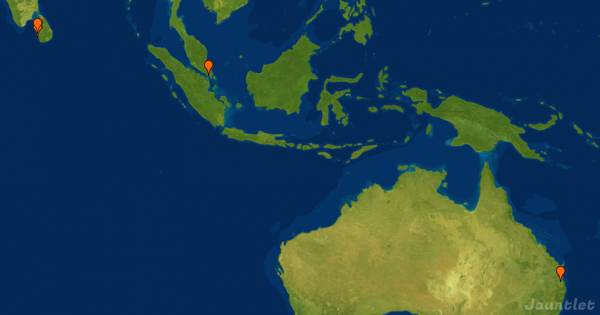 Peace (and quiet) for Christmas
24 Dec 2018 - 7 Jan 2019
Sri Lanka should be interesting for Christmas. Mostly Buddhist, but with quite a few Catholics. Our original choice of Unawattuna has been deleted, due to a greedy hotel owner overbooking. We have swapped for Kalutara and the Hotel Coconut Bay, sounds...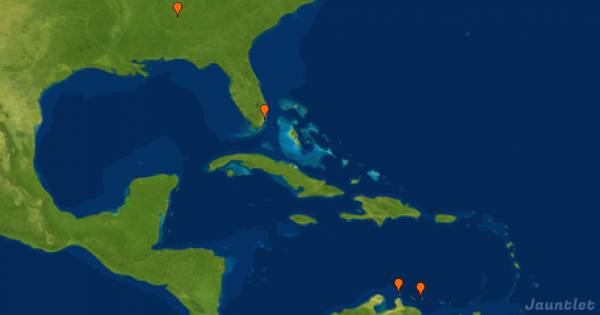 New Year's Eve 218: Bonaire
28 Dec 2018 - 1 Jan 2019
Our group trip to Bonaire
Top Travel Destinations
Jauntlet Mobile App
Get Jauntlet for iOS or Android. For other devices, go to jauntlet.com on a web browser.