Jauntlet Free Travel Blog
Tell stories of where you've been and share plans of where you will be.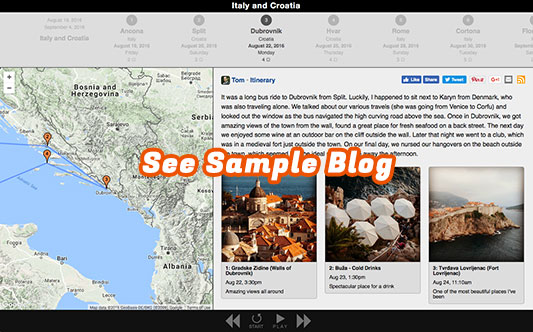 Create a free travel journal with photos and interactive maps. Connect photos from Facebook, Instagram and Twitter.
Use the Jauntlet app for iPhone, Android or Kindle when on the road.
Make your travel journal private and viewable only by select friends and family.
Automatically map the location of all your photos taken with a location-aware device.
Share a blog with your travel mate and update your journal and photos together.
Meet other travelers on their journeys and share your travel plans with friends.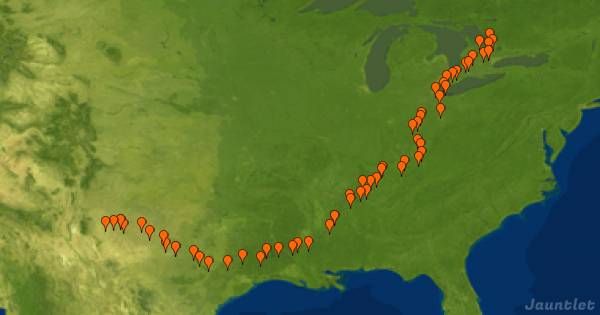 The TumbleWeed Project
3 Sep 2014 - 6 Jan 2015
We're traveling across North America on two, home made, electric assist...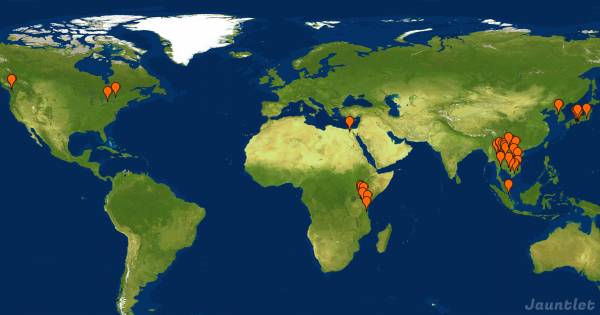 Vaguebonding! From Asia to...
18 May - 17 Sep 2015
I'll be bouncing around Asia and East Africa over the course of the next...
Steph on the road
4 Sep 2015 - 8 Sep 2016
one backpack, three continents, one year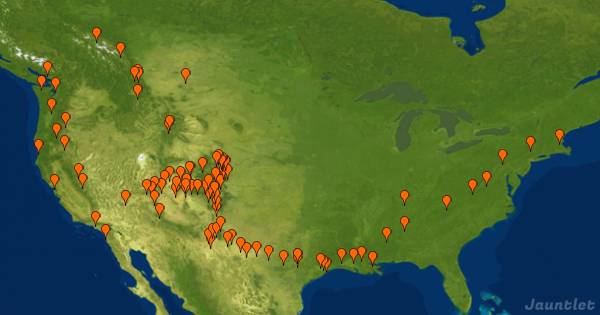 Road tripping
17 Jun - 4 Aug 2016
Derek and Megan travel 56 days across the US!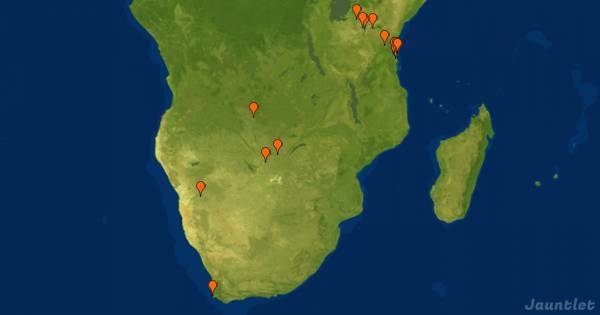 Bridget's African Adventure
7 Aug - 4 Sep 2016
Something has always intrigued me about the African continent. Home to the...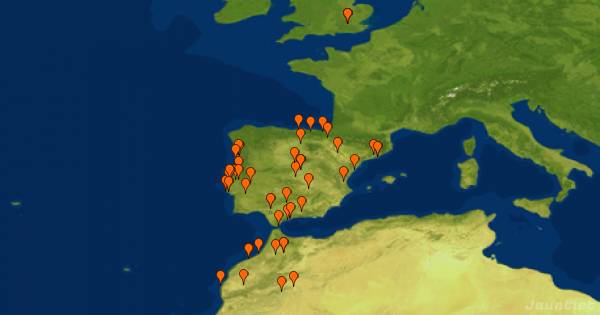 Spain/Morocco/Portugal
25 Sep - 3 Nov 2018
I've never been to any of these countries !
Tell the story of your travels and trips on Jauntlet social travel blogs with travel photos from social media including Facebook, Instagram and Twitter.