Travel Blogs and Trip Plans
Log in to create travel blogs and share them with friends on Facebook, Foursquare, Twitter and other sites.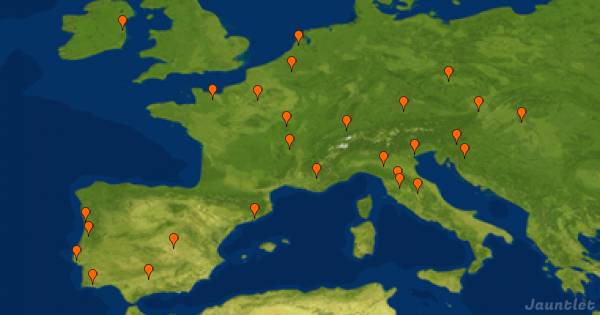 Bakenberger Eurotrip
12 September - 13 December 2017
Welcome to our blog. We've set this up as both a way for our family to keep track of our progress, as well as a place to share some photos. Enjoy!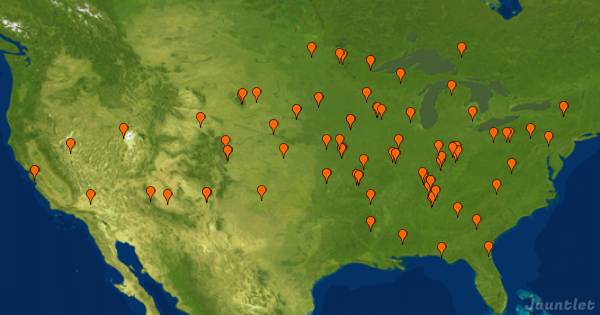 Coddiewomple USA with the Hill's
4 April - 20 September 2017
Rick and Cheryl along with Heidi are about to leave on April 5 for a 6 month RV adventure traveling through the south, midwest, a some northern stops too. You are welcome to follow on the map and see where we are?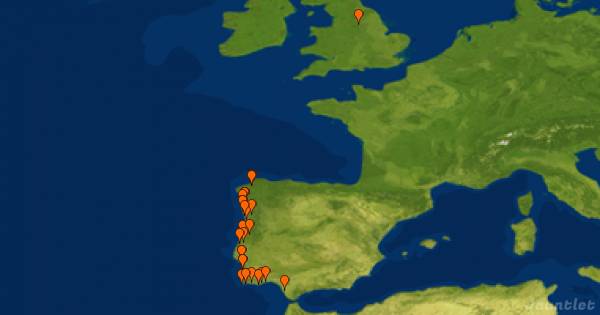 Melanie and Chris's sailing and travel news
19 May - 11 September 2016
Melanie has decided that a 4 page email every couple of months is no longer the way to go so here is the start of our Jauntlet travel blog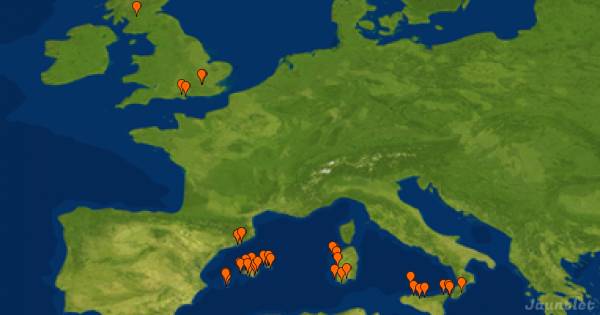 Sailing
18 September 2015 - 11 August 2016
Penny & Sandy have bought a sailing yacht & plan to spend a year or two sailing from one end of the Mediterranean and back again. The plan is to winter in Cyprus. Journey start date is likely 10 June 2016! ...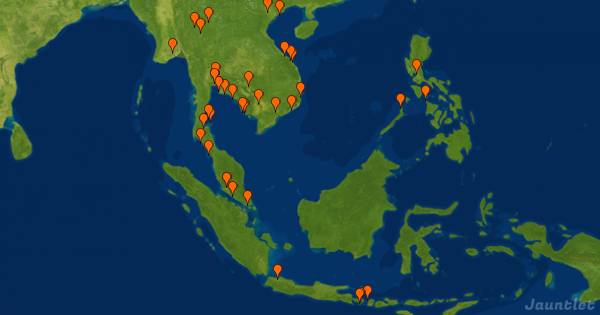 Ship out on the Sea...
1 October 2015 - 14 April 2016
"Wherever you go becomes a part of you somehow." Anita Desai Fast 29 Jahre hat es nun gedauert, dass ich Europa verlasse. Am 30. September 2015 war es dann endlich soweit und die Norwegian Airlines brachte...
Motorbike trip durch Vietnam
4 December 2015 - 24 March 2016
Hi, bei diesem Blog geht's hauptsächlich ums Motorrad, eine Honda Win names Lucy, die Strecke und ein bisschen drumherum. Natürlich habe ich auch andere liebe und interessante Leute getroffen und habe auch viel...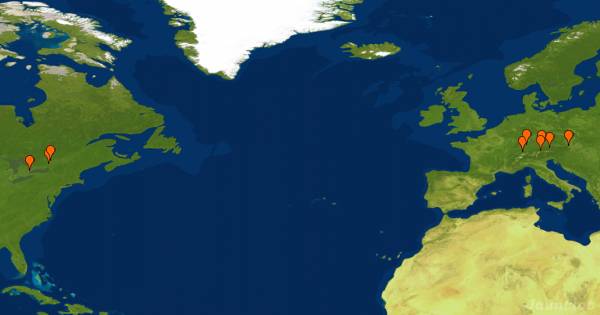 Germany, Austria & Switzerland 2016
26 February - 22 March 2016
This blog will highlight the March Break trip to Europe that students from SF are going on.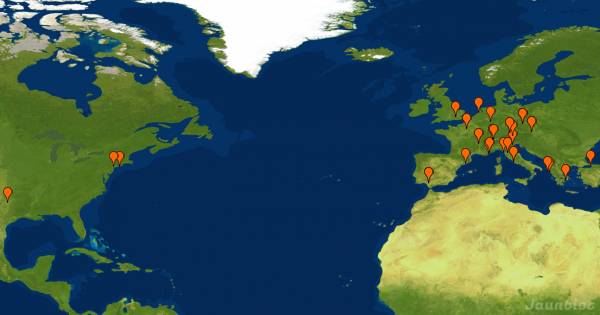 Making Mistakes with Mia
13 May - 8 August 2015
Mistakes are the growing plans of wisdom
Top Travel Destinations
United States
1 traveler coming here
55 locals living here
United States
63 locals living here
Jauntlet Mobile App
Get Jauntlet for iOS or Android. For other devices, go to jauntlet.com on a web browser.