Travel Blogs and Trip Plans
Log in to create travel blogs and share them with friends on Facebook, Foursquare, Twitter and other sites.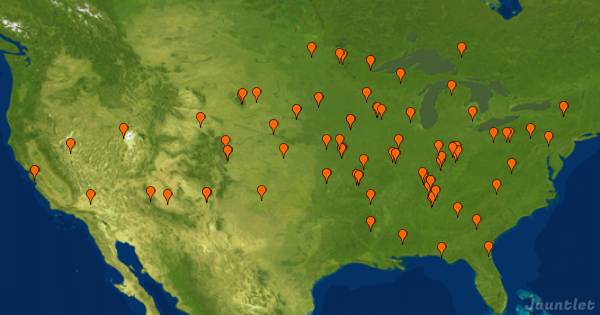 Coddiewomple USA with the Hill's
4 April - 20 September 2017
Rick and Cheryl along with Heidi are about to leave on April 5 for a 6 month RV adventure traveling through the south, midwest, a some northern stops too. You are welcome to follow on the map and see where we are?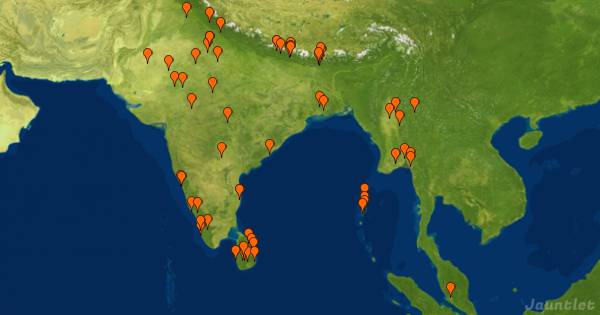 Charlotte travels India, Nepal, Myanmar and Sri Lanka
11 January - 1 June 2017
Follow me travel India, Nepal, Myanmar and Sri Lanka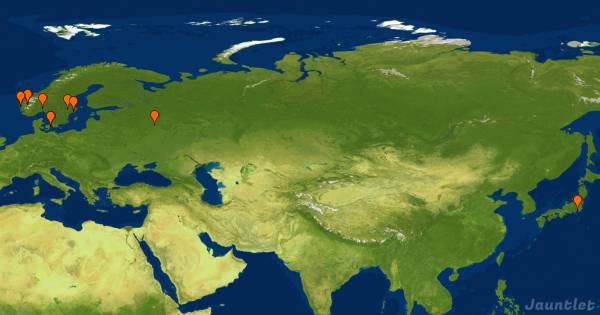 Scandinavia Trip
11 August - 7 September 2016
August trip to Sweden, Norway, Denmark 2016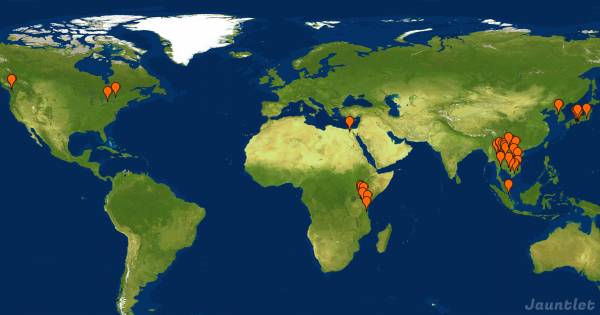 Vaguebonding! From Asia to Africa
18 May - 17 September 2015
I'll be bouncing around Asia and East Africa over the course of the next few months, and this is where I've decided to document it all! (mainly so that my long-term memory doesn't have to feel too guilty...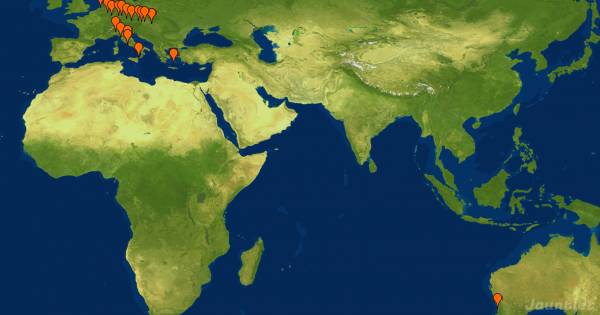 Europe 2016
17 May - 10 July 2016
A two month holiday around Europe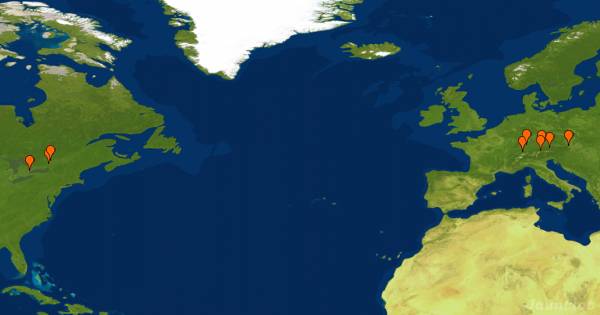 Germany, Austria & Switzerland 2016
26 February - 22 March 2016
This blog will highlight the March Break trip to Europe that students from SF are going on.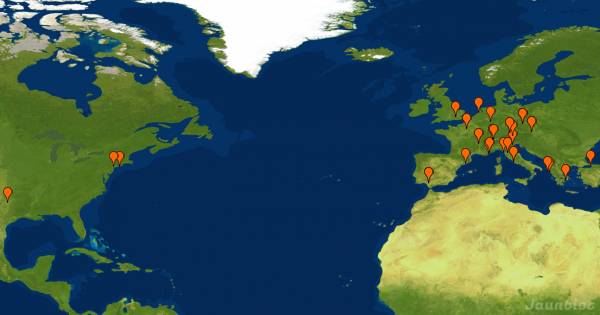 Making Mistakes with Mia
13 May - 8 August 2015
Mistakes are the growing plans of wisdom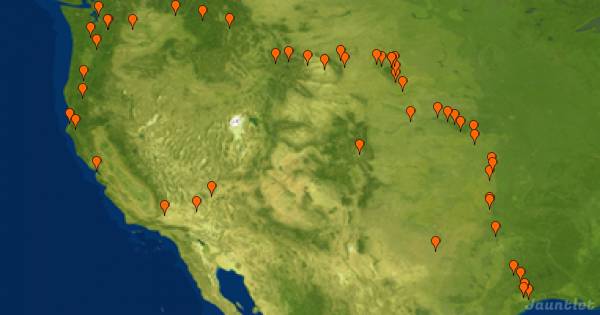 1st Annual USA RoadTrip
12 June - 9 August 2015
This is a blog me and my cousin are gonna do for our entire 6000+ mile road trip.
Top Travel Destinations
United States
1 traveler coming here
54 locals living here
Spain
9 locals living here
Jauntlet Mobile App
Get Jauntlet for iOS or Android. For other devices, go to jauntlet.com on a web browser.